PHG Sells Wyndham for $61M
Monday, January 8, 2018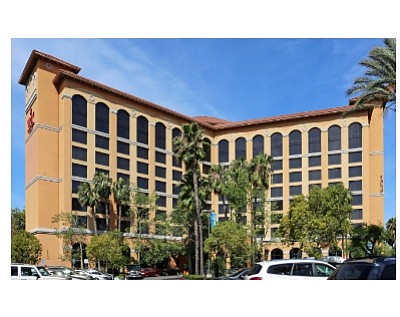 Pacific Hospitality Group sold Wyndham Anaheim Garden Grove hotel to Khanna Enterprises Ltd.; both companies are in Irvine.
CoStar pegs the purchase price at about $61 million, which works out to $162,000 per key on the 376-room property. Khanna borrowed about $40 million from East-West Bank to finance the deal, CoStar said.
Khanna in November sold the 250-room Custom Hotel in the Westchester area of L.A. for about $33 million.
This is Khanna's only property in OC.
PHG in September sold its Bacara Resort & Spa in Santa Barbara for $375 million.
It developed the Wyndham Anaheim in 1999 as Crowne Plaza Anaheim Resort and switched flags in 2014. The sale means it no longer manages the hotel either.
A presser by PHG's broker on the deal, Hodges Ward Elliott, said the owner-operator had put about $5 million into the hotel since 2014 and Khanna plans to, "renovate, reposition and reflag the hotel" to Delta by Marriott.
The hotel has 30,000 square feet of meeting space and three food and beverage offerings.