Bixby Land CEO Halford Dies
Wednesday, February 28, 2018
Share this article: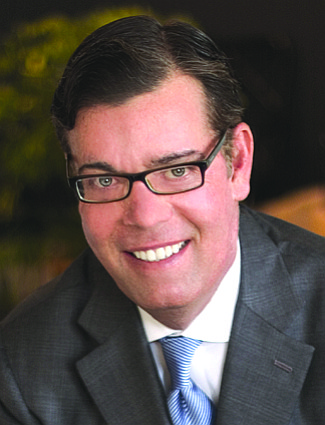 Bixby Land Co. chief executive William "Bill" Halford, one of Orange County's better-known real estate executives, died Monday. He was 58.
Under Halford's watch, Newport Beach-based Bixby Land became one of the first and largest proponents of large-scale creative office redevelopment projects in California during the current market cycle, while also building an office and industrial portfolio valued at close to $1 billion.
Bixby Land currently owns and manages some 6 million square feet of buildings in California, roughly double the size of its portfolio at the time Halford took over the top spot at the company.
Halford joined Bixby Land, then based in Long Beach, in 2006. He had been with Newport Beach's Irvine Co. for the prior 12 years, and ran the office division for Orange County's dominant real estate company for his last five years there.
He counted family ties to Bixby Land, where he had served on the board for 10 years prior to taking on the CEO and president roles. He is a fifth-generation Bixby.
Halford's great-great-grandfather, Jotham Bixby, partnered with fellow sheep farmer James Irvine in the late 1800s to subdivide much of Southern California's land for ranching and farming. Bixby Land has been in business for 110 years.
Halford's community involvement included serving as chairman of the Real Estate Advisory Board and the Dean's Advisory Board at University of California, Irvine's Paul Merage School of Business, and as a member of the Advisory Board for the Fisher Center for Real Estate.
He was on the OC 500.
He turned over the president role at Bixby Land last month to Aaron Hill, who has been with the company since 2006, and is also chief operating officer at the privately held firm.
Halford is survived by his wife Cindy Halford, daughter Ali Halford, son Bixby Halford, mother Suzy Halford and sister Heidi Halford.