UEI Shares Pop
Friday, February 23, 2018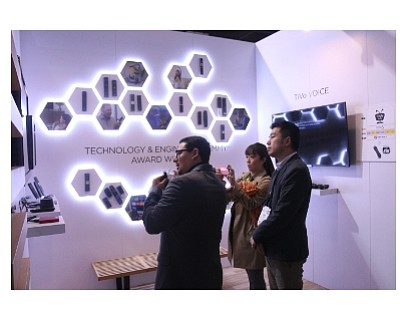 Shares of Universal Electronics Inc. are up 25% in afternoon trading to a market value of about $790 million, with shares moving about three times higher than the average.
Investors may have seized upon guidance provided by Chief Financial Officer Bryan Hackworth in a conference call yesterday after the company posted modest earnings in the fourth quarter and for the year.
Hackworth told analysts that the company is confident on its "long term financial outlook and we'll reflect average annual sales growth of 5% to 10% and average earnings per share growth of 10% to 20%."
The world's largest remote control maker posted revenue of $181.2 million in the fourth quarter, up 12.8% from a year earlier and right at the average analyst estimate. Operating income was $8.7 million, or $0.60 per share, down from $11 million, or $0.74 per share, and in line with estimates.
For the year the company posted sales of $695.8 million, up 6.8%, and operating income of $53.4 million, flat from 2016.
Universal electronics targets for the first quarter are in line with analyst expectations.
The company projects revenue between $169 million and $177 million, and earnings between $0.60 to $0.70 per share.