Montage Sets Sonoma Details
Wednesday, February 21, 2018
Share this article: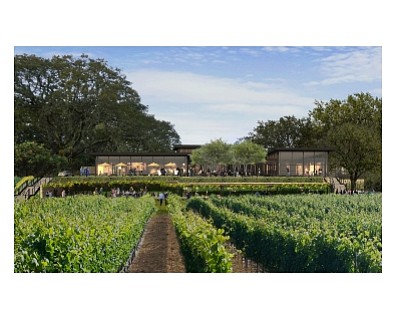 A long-rumored Montage Hotels & Resorts property in wine country gets underway this spring for an expected 2020 opening.
Parent company Montage International plans to add to its portfolio Montage Healdsburg, a 258-acre project in Sonoma County owned by Ohana Real Estate Investors LLC and set for development by Robert Green Co.
The hotel will have 130 "bungalow-style accommodations," spa and pool, children's programming, private and outdoor dining offerings, and a "launching place for memorable journeys" to Sonoma County destinations—wineries, restaurants, and "scenic drives," according to a press release.
It'll have "breathtaking views of vineyards and oak woodlands" and provide guests with signature Montage amenities, Montage International Chief Executive Alan Fuerstman said in the release.
Montage is based in Irvine and its resort division runs high-end properties. Its Pendry Hotels division runs lifestyle urban hotels; the company also runs golf courses, and offers for-sale residences at some of its locations, which number about 10 companywide, including those in development.
San Diego-based Ohana owns several of those properties, including ones in Beverly Hills; Deer Valley, Utah; and Los Cabos, Mexico. It previously owned Montage Laguna Beach.
Encinitas-based Robert Green Co. built the Pendry Hotel in San Diego.