Mazzo Jury, Day 4
Wednesday, February 21, 2018
Share this article: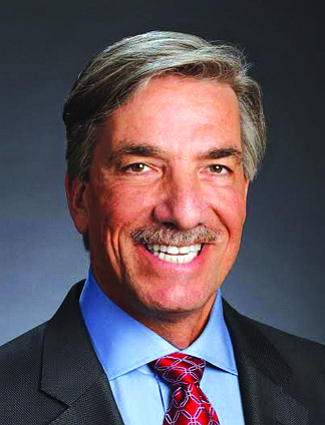 The jury in the retrial of former Advanced Medical Optics (AMO) Chief Executive Jim Mazzo deliberated for a third day on Tuesday and went home—with reports that one was ill. Mazzo is being retried at the Ronald Reagan Federal Courthouse in Santa Ana on 16 counts of violating insider trading laws and four new counts of perjury.
The jury returned to its work at 9 a.m.
A federal jury last May took about a week to convict Mazzo's neighbor and former Angels' star Doug DeCinces on 14 counts of insider trading and DeCinces' friend David Parker on three counts. But the jury couldn't reach a decisions on 26 counts against Mazzo. Judge Andrew Guilford declared a mistrial.
Guilford is presiding this time as well. Most of the prosecution and defense lawyers returned for the retrial which began in January and took 18 days.
The new trial included DeCinces changing his earlier testimony and saying he received the tip on the 2009 Abbott Labs-AMO merger from Mazzo. Mazzo also took the stand.
The jury of eight women and four men got the case late last Wednesday, selecting one of the men as foreman.
They made an early request to see some DeCinces day-one testimony, but have been quiet since.
"These financial cases can be complex," Chapman Law Professor Ron Rotunda observed, "Not something the prosecutor relishes—becomes more likely you get a hung jury."
Rotunda's career includes assistant majority counsel for the Senate Watergate Committee and years as a defense attorney in securities law.
Former federal prosecutor Larry Rosenthal says the jury is "right now at the rule of thumb—one hour of deliberations for each day of trial."
Rosenthal is a former Chicago lawyer who has tried insider trading cases. "Very tricky. It can look like a victimless crime."
Lawyers for the defense and prosecution agree that Mazzo made no money trading AMO stock.
But Rosenthal says a recent U.S. Supreme Court ruling helps the prosecution.
In its December 2016 decision in Salman v. United States, the prosecutor says the high court established a precedent that a tipper didn't have to receive financial compensation to be found guilty of violating insider trading laws.
"There does however need to be criminal intent," Rosenthal added.