Renaissance NB Readied
Monday, February 19, 2018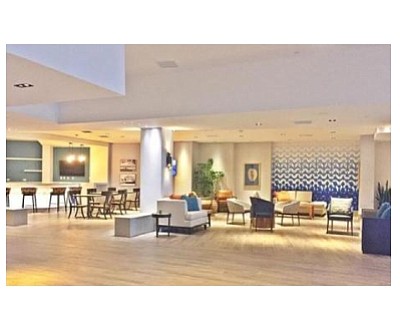 Renaissance Hotel Newport Beach debuted today, with the full $30 million renovation expected to finish by spring, a press release said.
The hotel was most recently the Duke, a transitional name between the former Fairmont Newport Beach and the new name. Aliso Viejo-based Sunstone Hotel Investors Inc. sold the Fairmont in February 2017 for $125 million, or about $282,000 per key for the 444-room hotel, a few blocks from John Wayne Airport.
The buyer was undisclosed but is headquartered in China and represented by Infinity Realty Advisors in Los Angeles.
Sunstone bought the former Sutton Place Hotel in July 2005 for $72 million; it paid another $11 million in 2014 to buy the 7.3 acres of land underneath it. Sunstone said it put about $34 million into renovations and regular refreshes in the 12 years it owned the hotel.
The new hotel wants to attract the lucrative "lifestyle" traveler and locals, a hotel spokesperson has said. Its décor, cuisine, and amenities and entertainment tend to a laid-back oceanic-focus—a blues-and-greens color scheme, a gym-basketball-tennis-bocce layout, and so on. It has 27,000 square feet of meeting space.
It's managed by Crescent Hotels & Resorts, based in Fairfax, Va.
Renaissance is a Marriott brand; the Newport Beach location is the second in OC after the one in Aliso Viejo.