Nemus Raises $1.75M
Monday, February 19, 2018
Share this article: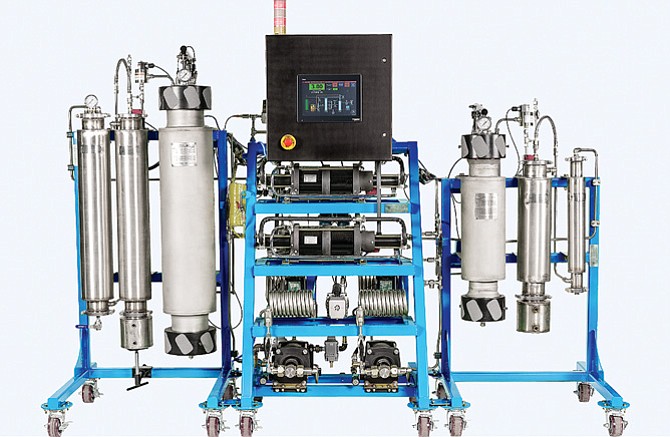 Nemus Bioscience Inc. (OTCQB: NMUS) received a $1.75 million private placement from majority shareholder Emerald Health Sciences Inc. and other investors. The company is developing regulatory-approved, cannabinoid-based drugs to treat diseases.
The amount is the final closing of a purchase agreement the Business Journal reported on early last month and was $750,000 more than Nemus previously said.
Emerald bought 15 million shares of common stock and warrants to purchase 20.4 million additional shares at a per-share price of 10 cents.
Nemus shares closed Friday at 30 cents apiece.
Proceeds will be used for working capital and to "explore potential strategic opportunities which could possibly include a recapitalization plan" and uplisting Nemus shares, which currently trade over-counter.
Canada-based Emerald, formerly Medna Biosciences Inc., makes cannabinoid drugs. It targets "pharmaceuticals, botanicals (medical and recreational), and bioceuticals" cannabinoid opportunities, according to its website.
Nemus' pipeline, which includes prospective ophthalmology products for dry eye and glaucoma, is early-stage. It has completed several animal studies but has yet to move to studies on people.
Chief Executive Brian Murphy said the company, in addition to eye therapy, plans to expand its drug portfolio to provide an "alternative to opioids in treating pain."
Emerald directors Punit Dhillon and Jim Heppell have joined Murphy as Nemus directors.