UCI Prof Joins Acacia in Restaurant Robotics
Thursday, February 15, 2018
Share this article: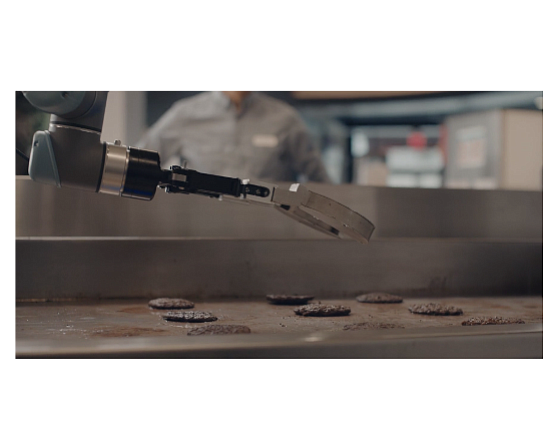 A Chicago hospitality company has joined Acacia Research Corp. in an investment in a Pasadena-based robotics maker for the restaurant industry, and a University of California-Irvine professor has joined that firm's advisory board.
Chicago-based Levy, which owns Levy Restaurants, was part of a $10 million Series B funding round for Miso Robotics led by Acacia Research. Acacia led a $3.1 million venture round for Miso in July.
Levy Restaurants was founded by Chicago restaurateur Larry Levy and later sold to UK-based Compass Group PLC.
The Levy family through its Levy Acquisition Corp. in mid-2015 bought then-privately held Del Taco Restaurants Inc. changed its name, and made it a public company.

Lake Forest-based Del Taco traded recently at a $478 million market cap. Levy Family Partners LLC owns 9% of the fast food chain.
Newport Beach-based Acacia is a patent licenser that invests in artificial intelligence companies. It holds about 30% of Costa Mesa-based software maker Veritone Inc.
Acacia traded recently at a $183 million market cap; Veritone traded recently at a $259 million market cap.
Miso said in a statement it also appointed three people to an advisory board, including Charless C. Fowlkes, a UCI associate professor of computer science. The other two are a California Institute of Technology (Donald) Bren Professor of Mechanical and Civil Engineering and Joseph Essas, chief technology officer of OpenTable, an online reservation and rating network for restaurants.
Miso will use the new money to "expand its suite of collaborative, adaptable robotic kitchen assistants and to broaden applications for Miso AI, the company's machine learning cloud platform."
The Pasadena tech firm wants to supply robots to restaurants to make the food. It plans to debut one dubbed "Flippy" at a Pasadena location of Seattle-based CaliBurger LLC.
The release said CaliBurger will have Flippy in 50 restaurants by the end of 2019; its website lists 37 locations—nine in the U.S. and 28 in a dozen foreign countries.
CaliBurger has an OC connection as well; news outlets noticed a strong resemblance by its logo, color scheme, and food presentation to that of Irvine-based In-N-Out Burgers when CaliBurger began in 2011 to open overseas, where In-N-Out has no locations.
An intellectual property lawsuit between the two parties ensued, which was later settled out of court.