Qualcomm Rejects $121B Broadcom Bid
Thursday, February 8, 2018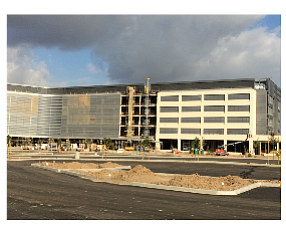 The board of Qualcomm Inc. today unanimously rejected Broadcom Ltd.'s latest unsolicited cash and stock bid of $121 billion, or $82.00 per share.
Broadcom's proposal "materially undervalues" Qualcomm and "falls well short" on the regulatory side, given the "significant downside risk of a failed transaction," Qualcomm Chairman Paul Jacobs wrote in a letter to Broadcom Chief Executive Hock Tan.
After the San Diego company issued its release, the shares rose almost 1% in extended afterhours trading. Still, Qualcomm shares fell 4% in regular trading to $62.42, a sign that investors don't believe the deal will be made.
Broadcom shares were flat in afterhours trading at $229.57 with a market value of $94 billion after falling 3.2% in another wild trading day of losses on big exchanges.

However, Jacobs did extend an olive branch of sorts, offering to meet with Tan to discuss gaps in value and regulatory hurdles, as well as "significant issues" that remain unaddressed.
"As presented, your proposal raises more questions than it answers," the letter stated.
Specifically, Qualcomm wants to know if the latest bid submitted Feb. 5 is the highest price Broadcom will offer and if the rival chipmaker will take whatever actions necessary to ensure the transaction closes.
Any deal would likely require divestitures from both companies.
"If Qualcomm entered into a merger agreement and, after an extended regulatory review period the transaction did not close, Qualcomm would be enormously and irreparably damaged," the letter stated.
Broadcom's "best and final offer" was raised by $12 per share, or roughly $18 billion from an unsolicited bid on Nov. 6 of $70 per share, or $103 billion.
Qualcomm's board unanimously rejected Broadcom's first offer on Nov. 13.
The latest offer is contingent on Qualcomm acquiring NXP Semiconductors N.V. for $110 per share, or the transaction's termination.
It also hinges on Qualcomm not delaying or adjourning its annual meeting past March 6, when Qualcomm shareholders will vote on a new slate of directors recommended by Broadcom and private-equity firm Silver Lake Partners or retain the existing directors.
The potential Qualcomm sale could have deep ramifications in Orange County, where Broadcom still has a sizeable operation. In early 2016 Tan's Avago Technologies Inc. acquired Irvine-based Broadcom Corp. for $37 billion, shifted its U.S. headquarters to Silicon Valley, and renamed the company Broadcom Ltd.