New Bank Opens in Santa Ana
Thursday, February 8, 2018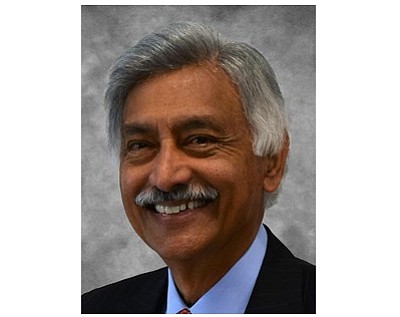 Infinity Bank opened on Feb. 1 in Santa Ana, the first new bank in a year in Orange County.
The bank is only the ninth new one in the U.S. since 2008. A year ago, Blue Gate Bank of Costa Mesa opened.
"With so many locally-owned banks purchased in the past several years, we see a great opportunity to fill a gap like only a community bank can," founder and Chief Executive Bala Balkrishna said in a Feb. 6 statement on the bank's website.
Also on Feb. 1, the bank completed a $33 million capital raise, which was increased from its original size of $30 million. B. Riley FBR, Inc., a unit of B. Riley Financial Inc. was the sole placement agent.
The proceeds of this transaction will be used to capitalize Infinity Bank and to provide funds for its lending and investment operations and other general business purposes.
Balkrishna previously was chief executive of Commercial Bank of California. He is also on the bank's board along with Glenn Stearns, founder of Stearns Lending LLC, and Cary Bren, chief executive of Cal Pacific Homes.
Nelson Mullins Riley & Scarborough LLP served as B. Riley FBR's counsel and Richard E. Knecht served as Infinity Bank's counsel.
Infinity's headquarters is at Santa Ana's Hutton Centre. The bank's focus will be lending to businesses in Orange and Los Angeles counties.