Parks Boost Disney Again
Tuesday, February 6, 2018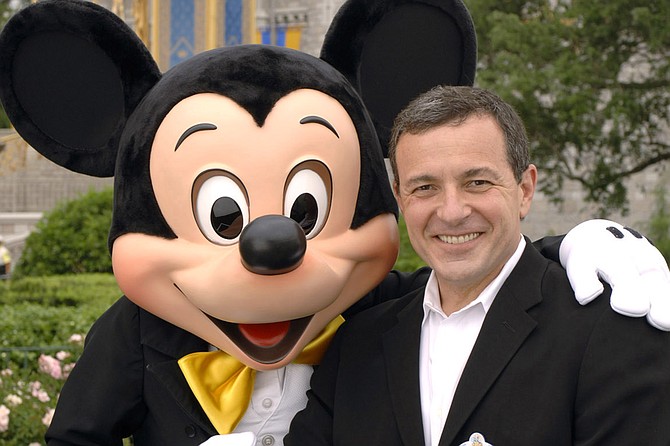 Walt Disney Co.'s parks and resorts unit, which includes Disneyland Resort in Anaheim, reported double-digit increases in revenue and operating income which pushed the Burbank entertainment giant's shares up 2% after-hours to a $160 billion market cap.
Disney Co. (NYSE: DIS) overall reported $15.4 billion in revenue in its most recent quarter, up 4% year-over-year, and net income of $4.4 billion, up 78%.
Earnings per share were up 88%, which included a one-time net benefit from U.S. tax reform; excluding the benefit, EPS grew 22% in the quarter.
Parks and resorts drove company results.
It was the only segment of Disney's four to post growth.
Revenue for parks and resorts grew 13% to $5.2 billion and operating income grew 21% to $1.3 billion. The other three units—media, movies, and consumer and interactive products—were flat to down 2% in revenue and down 2% to 12% in operating income.
Parks and resorts saw increases in physical properties such as Disneyland Resort, cruise line and vacation club offerings, and at Disneyland Paris, which celebrated its 25th anniversary.
The company noted increases in attendance and guest spending—on tickets, food and beverage, merchandise, and average daily room rates at hotels—that were "partially offset by higher costs"—in labor, new attractions, and higher depreciation.
Disney's cruise line business grew in part because one of its ships had been in dry-dock in the same period a year ago. Disney Vacation Club growth came from sales at its Copper Creek Villas & Cabins in Orlando; the club is the firm's interval timeshare program.
"Domestic results [also] benefited from the comparison to the impact of Hurricane Matthew," year-over-year, the company said. Matthew was a Category 5 Atlantic hurricane that hit Florida in late 2016.