Allergan Q4 Strong
Tuesday, February 6, 2018
Share this article: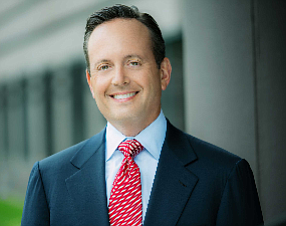 Allergan PLC reported strong fourth-quarter revenue of $4.3 billion, up 12% from a year earlier, and full-year revenue of nearly $16 billion, a 9.4% increase. Its Irvine-based U.S. specialized therapeutics unit—including cosmetic and therapeutic Botox, derma filler Juvederm, Alloderm and CoolSculpting—continued to dominate revenue generation.
The unit reported $1.9 billion in sales, up nearly 20% quarter-over-quarter, "driven primarily by the addition of the regenerative medicine [LifeCell] and CoolSculpting businesses as well as growth in the Botox and Juvederm collection," according to a company press release.
Allergan bought LifeCell Corp. and CoolSculpting technology last year. LifeCell has a commercial portfolio featuring acellular dermal matrices commonly used in breast reconstruction surgeries. Food and Drug Administration-cleared CoolSculpting is used to freeze off fat.
Restasis fourth-quarter revenue was $400 million, up 1.8%. Allergan is prepared for the potential loss of exclusivity on its blockbuster dry-eye drug, possibly as early as April. It said its eye care division, which also includes glaucoma products and Ozurdex, an intraocular steroid designed to treat swelling in the macula, has growth potential.
Allergan also said last month it would cut more than 1,000 jobs as part of cost reductions, part of moves it projects will save $300 million to $400 million this year.
Shares of the company traded recently at $163 for a $55 billion market cap.
"Allergan continued to advance our R&D pipeline," said Chief Executive Brent Saunders.