Broadcom Boosts Bid for Qualcomm to $121B
Monday, February 5, 2018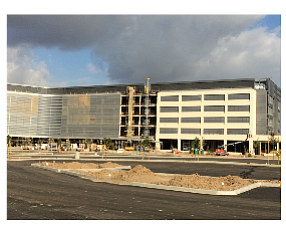 Broadcom Ltd. raised its hostile bid for San Diego rival Qualcomm Inc. this morning to $121 billion, or $82.00 per share.
The chipmaker's "best and final offer" was raised by $12 per share, or roughly $14 billion from an unsolicited bid on Nov. 6 of $70 per share, or $103 billion.
Qualcomm's board unanimously rejected Broadcom's first offer on Nov. 13, saying it "dramatically undervalues" the company and faces regulatory hurdles that may prevent a deal.
Broadcom latest offer, comprised of $60 per share in cash and the rest in Broadcom stock, represents a 50% premium over the closing price of Qualcomm common stock on Nov. 2, the last trading day prior to media speculation regarding a potential transaction, and a premium of 56% to Qualcomm's 30-day average share price.

The offer, which was unanimously approved by Broadcom's board, is contingent on Qualcomm acquiring NXP Semiconductors N.V. for $110 per share, or the transaction's termination.
It also hinges on Qualcomm not delaying or adjourning its annual meeting past March 6, when Qualcomm shareholders will vote on a new slate of directors recommended by Broadcom and private-equity firm Silver Lake Partners.

Broadcom is confident the proposed transaction will be completed within 12 months of a definitive agreement, the company said.
Chief Executive Hock Tan laid out a series of terms in a letter to Qualcomm's board, signaling the company is prepared a pay a "ticking fee," or increased cash consideration if the deal didn't close within one year; a significant "reverse termination fee" if the transaction fails to obtain regulatory required regulatory approvals; and agreed to a regulatory efforts provision.
Tan, in the letter, said Broadcom has commitment papers with financiers to fund the transaction and that its board will invite Qualcomm's chairman and one other Qualcomm director to join Broadcom's board after completing the deal.
"We believe any responsible board would engage with us, without further delay, to turn this proposal into an executed definitive agreement," the letter stated. "We will withdraw this proposal and cease our pursuit of Qualcomm immediately following your upcoming annual meeting unless we have entered into a definitive agreement or the Broadcom-nominated slate is elected."
Broadcom shares are up 1.4% in afternoon trading to a market value of about $103 billion. Qualcomm shares are down 3.7% to a market cap of about $94.2 billion.
The potential Qualcomm sale could have deep ramifications in Orange County, where Broadcom still has a sizeable operation. In early 2016 Tan's Avago Technologies Inc. acquired Irvine-based Broadcom Corp. for $37 billion, shifted its U.S. headquarters to Silicon Valley, and renamed the company Broadcom Ltd.