Long Beach Airport Traffic Declines
Friday, December 21, 2018
Share this article: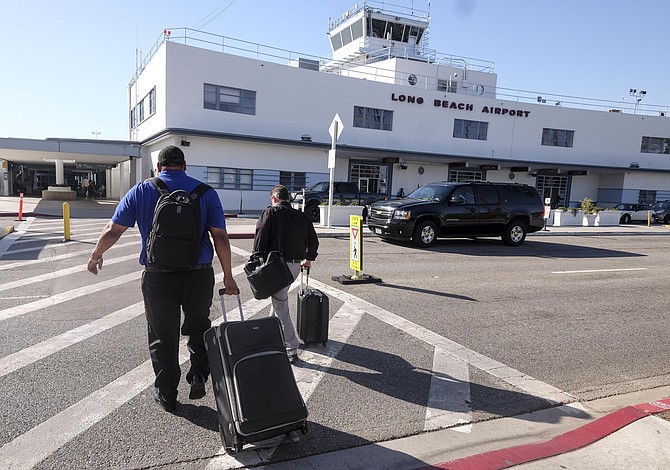 Passenger traffic at Long Beach Airport declined 18% in October and 9% in November compared with the same months last year, to 270,000 and 293,000, respectively.
The declines came as the city owned facility's historically most active carrier, JetBlue Airways cut flights. Its totals fell 40% in October to 156,000 and 30% in November to 175,000.
JetBlue's decline of about 180,000 passengers doubled the airport's overall decline of 90,000 for the two months as other carriers picked up some of the slack.
Southwest Airlines, a relatively new entrant to the airport at two years and running, has been picking up passengers from JetBlue cuts: its October numbers were 78% higher to 74,000; November was 88% higher to 79,000—a boost of about 70,000 passengers over the two months.
American Airlines was up in October and down in November to about 12,000 passengers in each period; Delta Air Lines was up in both months to about 18,000 in each.
Hawaiian Airlines, which began Long Beach service this summer, has been ferrying 9,000 to 10,000 people a month to the Islands.
Air cargo—FedEx and UPS shipments—were up to about 2,000 tons in each month, reflecting in part the holiday shopping season.
Long Beach numbers are up 4% through November to 3.6 million. Last year it had about 3.8 million passengers, up 33%. December 2017 had about 340,000 passengers; a decline this month suggests the airport will land at about the 2017 totals.