Air Traffic Down in November
Friday, December 21, 2018
Share this article: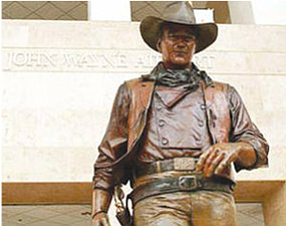 John Wayne Airport passenger traffic declined about 5% year-over-year in November to 850,000. Year-to-date passenger totals are up about 3.3% to 9.8 million.
Annual passengers are capped at 10.8 million, with one month of travel to go. Dec. 2017 saw 900,000 passengers come through JWA gates; 2017 overall had about 10.4 million passengers, a slight decline from 2016.
Commercial flights were down about 1% in November; general aviation flights were up about 8%. Commuter flying increased 479% year-over-year to more than 200 takeoffs and landings. Scheduled charter airline JetSuiteX began its commuter routes from the airport this summer.
International passengers and flights were up in November and down year-to-date.
The three busiest airlines by passengers were Southwest Airlines with 275,000 passengers; United with 140,000, and American with 136,000.
Southwest's numbers have been dropping for several years as JWA has sought more diversity in carrier offerings. It had regularly topped 350,000 passengers monthly as recently as two years ago and November was the first month in at least that long where United and American combined exceeded Southwest's passenger count.