Chipotle Adds Legal, Development Execs
Friday, December 14, 2018
Share this article: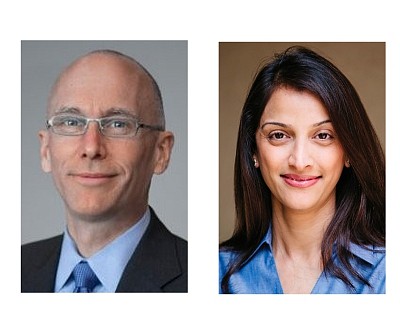 Chipotle Mexican Grill Inc. (NYSE: CMG) in Newport Beach named Roger Theodoredis chief legal officer and Tabassum Zalotrawala chief development officer.
Theodoredis has worked for food companies Chiquita, Mead Johnson Nutrition, WhiteWave Foods, and Danone in legal oversight roles, most recently at the latter two. Publicly traded WhiteWave sold to French foodmaker Danone SA two years ago in a deal valued at about $12 billion. He also led as president his family-owned food distributor, which was sold to Chiquita in the late 1980s.
Zalotrawala was most recently a vice president overseeing design, construction and facilities at Panda Restaurant Group in Rosemead. Before that, she designed and planned stores for Arby's Restaurant Group. Arby's is part of a Roark Capital-owned group of restaurants, Inspire Brands, which includes Arby's, Buffalo Wild Wings and Sonic.
Chipotle said the hires complete its 10-person executive team, almost all of them new hires by Chief Executive Brian Niccol.
The moves also underscore coming growth expected at the fast-casual chain. Both new hires have worked at public companies valued in the billions of dollars, and a development officer chooses and builds out new locations. Often, that includes franchising, which Chipotle doesn't currently do.
Chipotle moved to Newport Beach this year from Denver and became the second-largest restaurant chain based in OC, with systemwide sales of $4.5 billion. Taco Bell Corp. in Irvine, where Niccol was previously chief executive, remains the largest in OC at $10 billion in annual systemwide sales.
Chipotle traded recently at a $13 billion market cap. Its shares are up 80% since Niccol joined.