Taco Bell Gets 2nd Down Under Franchiser
Thursday, December 13, 2018
Share this article: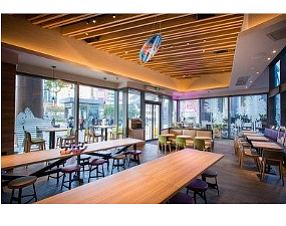 Taco Bell Corp. of Irvine signed its second franchiser for Australia and New Zealand, more than doubling the number of units it plans in the two countries to 110.
New Zealand-based Restaurants Brands NZ Ltd. plans 60 locations by 2024 across New Zealand and two parts of Australia: New South Wales and Australian Capital Territory around the capital of Brisbane, known as the ACT.
Collins Foods Ltd. said in October it plans to open 50 locations by 2021 in the states of Victoria, Queensland and Western Australia. It currently has three locations, in Queensland.
They'll compete in the local markets with homegrown chains Guzman y Gomez, which has 100 locations, and Mad Mex, which has 60. Pricing at the two local purveyors is higher than Taco Bell is expected to be, two newspapers reported.
Restaurants Brands Chief Executive Russel Creedy also told them there will be no drive-thrus and the Taco Bells are envisioned as a fast-casual approach with design and colors similar to what Collins is doing, with "a Kiwi feel to it."
The Business Journal reported this year on Taco Bell's overseas franchising strategy, which involves well-funded, large franchisers building restaurants systems in their countries. Other deals have been signed for new efforts in Brazil, Spain and Thailand, with hundreds of units planned in those markets.
Taco Bell has about 7,000 locations, more than 90% in the U.S., and systemwide sales topping $10 billion, making it the largest restaurant chain based in Orange County.
It's owned by Yum Brands Inc. in Louisville, Ky., which also owns Pizza Hut and KFC.