How Pedego Bikes Tackled the Tariffs
MANUFACTURING: AND SIGNED LEGEND WILLIAM SHATNER
Thursday, December 13, 2018
Share this article: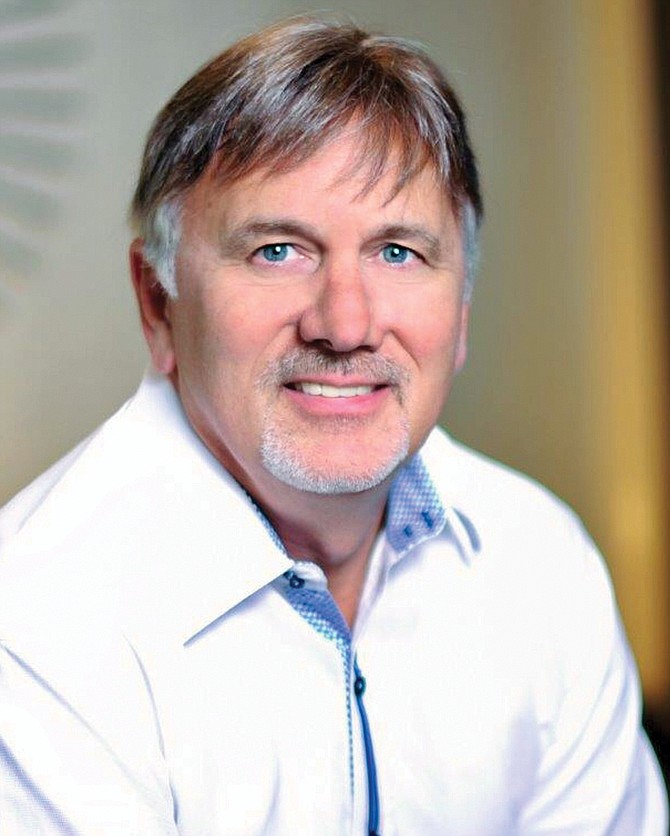 The call to Pedego Electric Bikes' Fountain Valley headquarters came about a year ago.
"How can I help?"
Too bad the man wasn't offering to ask the U.S. president for an exemption from tariffs on Chinese-made goods—25%—that were about to hit the electric-bike manufacturer.
But he was asking his friends at Pedego how he could do more to accelerate the growth of a company that had sped to No. 1 in U.S. e-bike sales in seven years, $20 million this year.
The Samaritan on the line was the icon-of-icons, actor-pitchman William Shatner.
"He's not just a fan. He's a raving fan," said Pedego co-founder Terry Sherry.
Pedego's biggest fan was already an influencer, producing and starring in videos on why he owns 15 of the pedal-assist bikes and routinely goes on Sunday cycling trips with four generations of his family.
"We were already close," said Shatner, in town this month to keynote the annual Pedego dealers confab at the Hyatt Regency Newport Beach.
"The Sunday outings with the Pedegos have brought us even closer … perfect for doing something as a family."
Tom Bock's Huntington Beach store was the first of a growing fleet of more than 140 Pedego-branded shops in the world. He's also a believer in the "Shatner effect."
"He's helped a lot," Bock said. "We've seen a boost in our stores. Customers say, 'I want the Platinum Edition that Shatner's riding.'"
Captain Kirk's latest offer of assistance was coming at an opportune time for Pedego.
Tackling Tariffs
Sherry and co-founder and Chief Executive Don DiCostanzo are successful serial entrepreneurs who'd been here before—suddenly confronted by the unexpected costs of doing business. They even sympathized with the goal of tariffs: protecting intellectual property.
"All President Trump's trying to do is say, 'Stop stealing our stuff,'" Sherry said.
But they didn't feel electric bikes should be included as there's "no intellectual property on bikes," DiCostanzo testified before a committee of the U.S Trade Representative on Capitol Hill.
But the tariffs were levied on electric bikes in August, all bikes, in fact, as well as farm equipment, baby cribs, etc.
Pedego does final assembly here but says making the bikes from scratch in the U.S. would double the price. Now it faced a 25% spike in manufacturing costs and big decisions to make: Absorb? Raise prices? Or find a way to avoid the expense.
It chose the latter, moving production to factories in the tariff-free countries of Vietnam and Taiwan. It got a head start on the shift in the summer when the European Union slapped 83% tariffs on Chinese-made electric bikes.
"Pedego was big enough to afford to move, yet small enough to be nimble," DiCostanzo said.
The company still took a hit on bikes in containers on the ocean. And it gets hit with the tariff on components it still has to get from China, ranging from handlebars to throttles.
After all, China is the world's bike capital with 400 million riders.
"Painful process, but we did it," Sherry said. He estimates Pedego has paid about $200,000 in tariffs but kept entry-level bike prices—$2,300—the same while boosting midrange bikes—$3,400—8% to 10%.
Last week there was reason for both optimism and pessimism. The Trump-Xi summit was "positive and constructive" and "reached a principled consensus" on trade policy, according to the Chinese president's top diplomat.
But a midweek tweet by Trump that he's a "Tariff Man" sent global stocks plummeting.
Regardless, Pedego won't shift gears. "We will not be moving back to China," DiCostanzo said.
Meanwhile, there was still the broader challenge of tapping a largely untapped market. Roughly "90 to 95% of the public don't know what electric bikes are," Sherry said.
Enter "The Influencer."
Cap'n
Canadian-born Shatner beamed down to our small screens in the mid-1960s, starring in the original "Star Trek" TV series as Capt. James T. Kirk. He's never gone away.
There were five-year runs on "T.J. Hooker" in the 1980s and "The Practice" in the 2000s; globetrotting on NBC's reality show "Better Late Than Never" from 2016 to 2018; and an endless run as one of Hollywood's most bankable pitchmen.
"When he called and said, 'What can I do to help?' last year, I said, 'You can do for us what you did for Priceline,'" Sherry said.
Travel website Priceline.com launched in 1997 and was renamed Booking Holdings Inc. (Nasdaq: BKNG) this year.
With Shatner starring along the way in commercials where's he's referred to as The Influencer, it's soared to a market value of $88 billion.
"We gave him a small piece of the equity because I can't afford him," Sherry said. "If he can help us grow, it's worth a piece of equity."
None of the parties would disclose the amount of equity. Sherry owns a stake and DiCostanzo a controlling interest in privately held Pedego.
In exchange for "A Piece of the Action"—a famous Star Trek episode; ask any Trekkie—Shatner stars in a digital campaign that includes bigs like Facebook and Google.
It launches in January.
"We got unbelievably lucky. He's 87. He doesn't really need anything," Sherry said.
Not that the legendary actor looks or acts his age. This past fall alone, he's released a country album, "Why Not Me," a first-ever holiday album, "Shatner Claus," and published his autobiography "Live Long and …"
"You know, these electric bikes are great for your health," Shatner said. "Outside, in the sun, all this motion exercise. It's good for everyone I ride with. If it weren't for Pedego, I wouldn't look like this."
Probably worth a small piece.