MYnd Names New CEO
Wednesday, December 12, 2018
Share this article: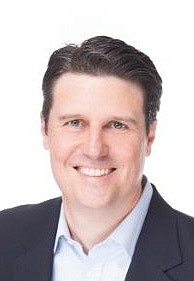 Mission Viejo-based MYnd Analytics Inc. (Nasdaq: MYND) appointed Patrick Herguth as chief executive officer, replacing George Carpenter who will assume the new role of chief innovation officer.
Herguth previously served as chief operating officer of Portsmouth, N.H.-based Q-Centrix, an analytics platform that aims to measure and improve quality and safety of patient care. He also held various roles at Melbourne, Fla.-based aviation company Avidyne Corp., including chief operating officer and president.
Herguth has a "proven track record of success leading and managing high-growth businesses," MYnd chairman Robin Smith said in a statement.
The predictive analytics company has developed Psychiatric EEG Evaluation Registry, or PEER, to help physicians provide more personalized mental health treatment to patients. It also operates its wholly-owned subsidiary Arcadian Telepsychiatry Services LLC, which provides a suite of services including telepsychiatry, teletherapy and digital patient screening.
It reported revenue rose 10-fold to $1.3 million and a wider loss of $10.3 million for the fiscal year that ended Sept. 30.Shares today rose less than 1% to $1.27 and a $9.6 million market cap. The shares have dropped 62% this year.