Disneyland SVP to Hong Kong
Friday, December 7, 2018
Share this article: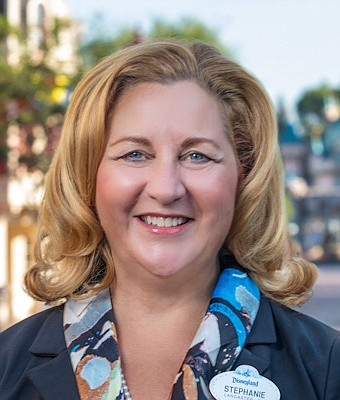 Disneyland Resort Senior Vice President of Operations Stephanie Young will replace Hong Kong Disneyland Managing Director Samuel Lau Wing-kee, reporting to Michael Colglazier, president and managing director of Walt Disney Co.'s parks and resorts in Asia.
Colglazier was president of Disneyland Resort for five years, moving to his current role in Burbank in March. Josh D'Amaro was named president of the local resort layout in Anaheim: two parks, three hotels, and the Downtown Disney shopping and entertainment district.
Young has been at Disneyland Resort since January. Her position oversees "attractions, entertainment, retail, food and beverage, lodging, and resort development," her Disney Co. bio said. Prior to that, she led teams in technology and revenue management and data analytics for Disney's parks and resorts, "developing and leading commercial strategies that drove profitable visitation" across the division globally.
The South China Morning Post reported Lau will take an unnamed role at Walt Disney World in Florida; he's led the Hong Kong property, which is majority-owned by the Hong Kong government in partnership with Walt Disney Co., for three years.
The park operator's net loss doubled to $44 million last year, Reuters reported in February, but Disney is putting new money into the park—it pledged a $1.4 billion investment in 2016—and a new hotel opened this year, bringing rooms capacity at the park to about 1,750.
Young has been with Walt Disney Co. for 26 years and was Hong Kong Disneyland's chief financial officer from 2006 to 2009.
A Disneyland spokesperson declined comment.