20 Habits to Greater Chicago
Wednesday, December 5, 2018
Share this article: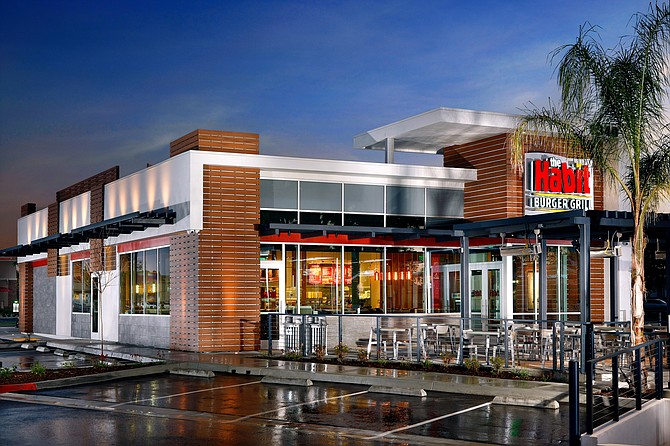 Habit Restaurants Inc. (Nasdaq: HABT) said a new franchisee to its system, Bloomfield, Mich.-based Tremendous Brands Group LLC, will open 20 locations in Illinois and Indiana, with the first to come by mid-2019.
Locations are planned for eight counties in Illinois and one in Indiana. The states represent a 'greater Chicago area' push by the fast casual burger chain, its entry into the two states, and fills a gap in the mid-U.S.: Habit now has 240 restaurants in California, Arizona, Utah, New Jersey, Florida, Idaho, Virginia, Nevada, Pennsylvania, Washington and Maryland, and four international locations.
The deal is also a deeper push into franchising: more than 80% of Habit sites are company-owned but it plans to pull back next year on those—opening 21 to 23 of them, versus 28 to 30 this year—and with "slightly more franchising," Chief Executive Russ Bendel told the Business Journal.
In September the chain said another new franchisee, Elite Flame Grill LLC in Concord, Calif., will develop nine Habit restaurants in Eastern Washington and Idaho.
Irvine-based Habit is No. 7 on the Business Journal's list of OC-based restaurant chains with $332 million in systemwide sales; it traded recently at a $305 million market cap.