JWA October Air Traffic Down
Tuesday, December 4, 2018
Share this article: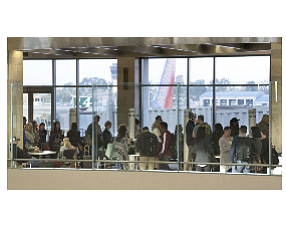 John Wayne Airport had 907,000 passengers in October, down 2.5% year-over-year; commercial flights declined 1.4% to about 4,000.
Passenger counts were up 4% year-to-date to 9 million. Annual passenger totals at JWA are capped at 10.8 million.
Year-to-date commercial flights were up 2.5% to a bit more than 38,000.
Commuter flights—scheduled, non-charter routes in planes with fewer than 70 seats—grew 331% to 125 for the month and 136% to more than 625 year-to-date.
The increase is from the launch of JetSuiteX this summer, which flies 30-seat planes from the ACI Jet fixed-base operator at the airport. Current and coming destinations include Oakland, Las Vegas, and Mammoth Lakes.
JetSuiteX accounted for about two-thirds of commuter flights in October, while SkyWest had the rest.
JetSuiteX had about 3,300 passengers on its flights, SkyWest about 5,400.
International passengers in October declined 5% to 17,000 and 6.5% year-to-date with 175,000; flights declined 10% to 80 flights in October and 14% to 870 flights year-to-date, respectively
The three busiest airlines based on passenger totals were Southwest Airlines with 305,000; United with 146,000; and American with 144,000.