Anaheim Ends Disney Deals
Wednesday, August 29, 2018
Share this article: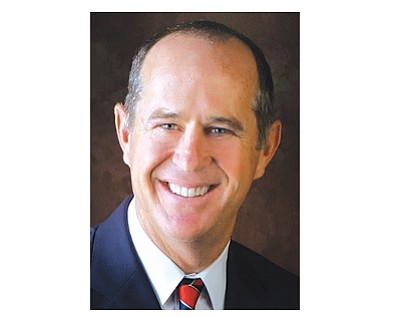 Anaheim City Council voted 7-0 Tuesday to end agreements with Disneyland Resort that would have given tax breaks in exchange for investment in the resort's hotel and parks. Resort President Josh D'Amaro last week had asked the deals be terminated.
The two agreements involved whether tickets to the resort's two parks would be taxed and a transient occupancy tax rebate from a luxury hotel that Disney separately suspended development of two weeks ago.
The vote came after some contention among councilmembers and between them and the audience; the city council is divided on the issue; a majority currently opposes the tax breaks.
Mayor Tom Tait praised Disney's request to exit deals that he has opposed, and spoke of a chance to "hit the reset button" on relations between Disney and the city, which have been strained this summer over issues of wages and workers.
The resort recently agreed to pay a higher minimum wage to some park workers and a November ballot initiative if enacted will require luxury hotels that receive TOT rebates also to pay higher wages than other hotels.
Councilmember Kris Murray asked city staff to prepare a report by mid-October on the impact of the initiative on Anaheim and its businesses.
Councilmember Lucille Kring called ending the agreements "sad" for the "jobs evaporated overnight" and the lost revenue to Anaheim if Disney doesn't build the luxury hotel, but "as a team player, I will accept Disney's decision [and] I'll be happy to vote yes."
Mayor Pro Tem Jose Moreno said he "fully support(s) ending the agreement," and that business in Anaheim is strong, citing permit activity and hotel planning and construction.
Councilmember Stephen Fassel said lost revenue to the city—which he estimated at $7 million a year, a figure Tait disagreed with—is, "not going to bankrupt the city [but] we were including some [it] in our five-year forecast and it is likely not to be here."
Tait suggested a staff review of the five-year plan and of how much revenue would be lost.
Councilmember Denise Barnes said she "ran against hotel subsidies" and called the vote "a victory for residents."
Councilmember James Vanderbilt didn't comment.
After the statements and some sharp exchanges, Tait said he'd been hasty in hoping for a "Kumbayah moment" but reiterated a desire to "turn the page to a new chapter," and called for the vote.
Moreno moved the motion, Kring seconded, and the item passed.