5.11 Tactical Names CEO
Tuesday, August 28, 2018
Share this article: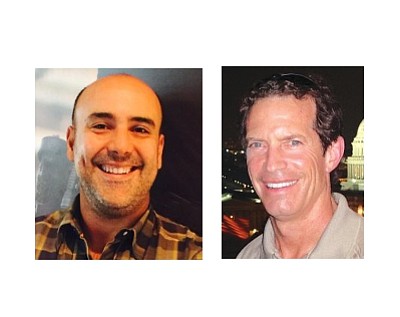 Francisco Morales has been named chief executive of 5.11 Tactical, the Irvine-based maker of apparel and gear for soldiers, firefighters and police officers.
Morales, who is co-founder and president, will assume his role Sept. 4. He will also join the company's board of directors.
The newly minted CEO succeeds Tom Davin, who will transition into an advisory role. Davin first joined the company as chief executive in 2010 after a five-year stint as CEO of Panda Restaurant Group.
Morales "has been my partner for the past 7 years," Davin said in a statement. "He is one of the most talented leaders I've worked with during my 30-year business career. I'm excited to support him as he guides 5.11 through the next stages of global growth."
Morales co-founded 5.11 with former partner Dan Costa in 2003.

5.11 also appointed Matt Hyde as executive chairman. Hyde previously served as chief executive officer of Watsonville, Calif.-based boating supply and fishing retail chain West Marine.
The military gear and clothing manufacturer is No. 18 on the Business Journal's list of largest apparel companies, posting $300 million in sales last year.
It has 123 employees at its OC headquarters and 550 companywide.
Westport, Conn.-based Compass Diversified Holdings in acquired 5.11 in 2016 for $401.8 million. Its senior leadership team retained a 2.5% share of the company after the sale to Compass, which added up to about $5.6 million.