NAMM, NAPEW Re-Up in Anaheim
Tuesday, August 14, 2018
Share this article: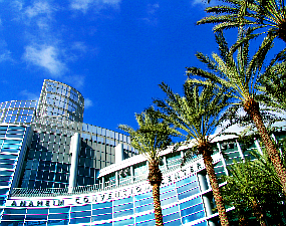 Visit Anaheim said OC's two largest tradeshows by attendance—National Association of Music Merchants and Natural Products Expo West—have booked their slots at Anaheim Convention Center through 2023 and 2022, respectively.
NAMM is the center's largest show at 115,000 attendees in January, up 7% compared with last year. NAPEW is second-biggest, at 85,000 in March, up more than 8%.
Visit Anaheim, which markets the area for business and leisure travel, said the 200,000-square-foot ACC expansion that opened in September enabled the increases. The convention center is the largest on the West Coast and 11th biggest in the U.S.
The Business Journal reported on each show at the time (see related print articles here and here, for instance, and web items here and here and here) and how organizers were using new breakout spaces and outdoor plaza areas, among other amenities.
The shows have been in Anaheim for essentially each of the last 30 to 40 years and their growing attendee bases—the music industry and its fans for NAMM and the natural food and lifestyle movement for NAPEW—have been a part of pushing the city to grow its facilities over the 50-year history of the convention center.
ACC hosts about 1 million attendees annually, Visit Anaheim said.