Nicholas Hires Top Defense Firm
Friday, August 10, 2018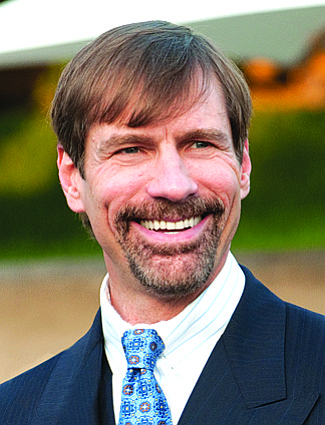 Nicholas has not held a role with the company since then, according to a source with direct knowledge of the situation.
Nicholas had told the Business Journal in June 2015, after Broadcom agreed to a $37 billion sale to Avago Technologies Inc. in Singapore, that he would hold formal advisory roles at the combined company, which took the name Broadcom Ltd., now Broadcom Inc.
"I've never been disinvolved—I've had a lot of informal involvement with a lot of employees," Nicholas said at the time. "This is my baby."
Nicholas is the 7th wealthiest person in Orange County with an estimated worth of $3.3 billion, according to the annual tally published by the Business Journal last month,
We dropped his wealth by 5.7% due to the recent dip in Broadcom shares.
The February 2016 Broadcom sale, the highest in tech history at the time, added an estimated $1 billion to Nicholas' net worth.
He's sole trustee of Nicholas Technology Holding Trust, which held about $1.8 billion in Broadcom stock when the sale closed.
Though Nicholas has remained fairly quiet on the business front in recent years, he is among OC's top philanthropists and the nation's most active advocates of victim's rights.
Nicholas Academic Centers, co-founded with retired Orange County Superior Court Judge Jack Mandel, has three centers in Santa Ana that have graduated more than 1,000 underserved, primarily Latino students in the Santa Ana Unified School District.
Nicholas in March gave $40,000 to ensure the men's and women's crew teams at University of California-Irvine participated in the American Collegiate Rowing Association National Championship Regatta in May in Georgia.
He's long supported the teams, donating more than $1 million to the program.
Nicholas' long quest to improve victim's rights following the 1983 murder of younger sister, Marsalee, is making strides across the country.

Legislation commonly known as "Marsy's Law," has been enacted in California, Illinois, North Dakota, South Dakota and Ohio. Marsy's Law protects victims and their families through the legal process, from the defendant's trial to restitution to parole or other post-judgment release decisions.
Versions will be on November ballots in Nevada, Florida, Georgia, Kentucky, North Carolina and Oklahoma. Nicholas has said he hopes by year-end victim's rights protections will be in place for more than a third of Americans.
Prev Next