Nicholas Hires Top Defense Firm
Friday, August 10, 2018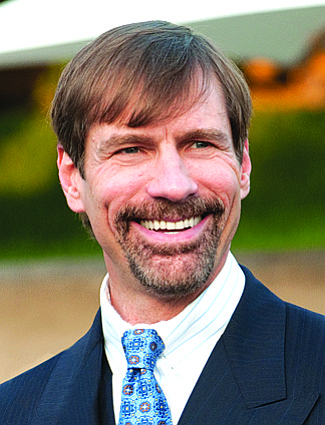 Broadcom cofounder and billionaire philanthropist Henry Nicholas III has hired one of the most prolific, and high-profile defense attorneys in Nevada after his arrest late Wednesday night on suspicion of trafficking heroin, methamphetamine, ecstasy and cocaine.
"They were in custody and were released under their own recognizance and we are investigating the facts," Defense Lawyer David Chesnoff told the Business Journal last night.

"And we'll deal with them in court if necessary."
Chesnoff in 1987 partnered with former Las Vegas Mayor Oscar B. Goodman to establish Chesnoff & Schonfeld PC, a high-powered defense team that has represented everyone from Hollywood luminaries to alleged crime bosses.
Clients have included Bruno Mars, Leonardo DiCaprio, the Michael Jackson family, Suge Night, David Copperfield, Martha Stewart and several poker stars such as Phil Ivey, Doyle Brunson and Johnny Chan.
Mike Tyson told Las Vegas magazine in 2014 that Chesnoff helped him change his life after being arrested in 2006 for a DUI in Arizona. Tyson ended up on probation and avoided prison.
"If I got seven years then, I would have been finished. There would have been nothing for me. I am very grateful that he is in my life," Tyson told the magazine.
Las Vegas Magazine ran this headline in 2014, with many of the mugshots of celebrity clients listed above: "BUSTED IN VEGAS: GOTTA CALL DAVID CHESNOFF."
Chesnoff wouldn't disclose if Nicholas left Las Vegas after being released from jail.
Nicholas' girlfriend, Ashley Fargo, was arrested with him after she was resuscitated by paramedics, who found her unconscious in their Encore hotel room, according to police and media reports.
"All I've worked on so far was making sure they were out of custody," Chesnoff said. "And they are."
Nicholas established Broadcom in 1991 with Henry Samueli in a spare bedroom of Nicholas' Redondo Beach home. The longtime friends became millionaires overnight after the company's 1998 IPO as the stock jumped more than 120% in its first trading session.
Nicholas resigned as chief executive of Broadcom in 2003 and didn't seek re-election as chairman amid personal troubles and a federal probe related to backdated stock options (Broadcom later took a $2.2 billion charge related to the matter).
U.S. District Judge Cormac J. Carney dropped all charges against Nicholas following pre-trial hearings at the Ronald Reagan Federal Courthouse in Santa Ana.
Samueli is still Broadcom's chief technology officer, though the company hardly resembles the one the duo formed and built into a global communications chips leader in Irvine.
Prev Next