HEALTHCARE: COMMERCIAL EXPANSION AND BIG DATA PROGRAMS
Molecular Diagnostics Co. Agendia Raises $35M
Thursday, August 9, 2018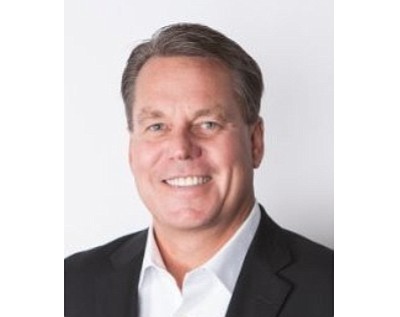 The future of healthcare is moving towards precision, a.k.a., personalized medicine—and molecular diagnostics play an increasingly important role in one of the main components of precision medicine, gene-specific therapeutics.
Irvine-based Agendia Inc. is a player here with big plans to grow its breast-cancer testing platform following last week's close of a $35 million investment from Athyrium Capital Management LP.
Proceeds will support commercial expansion of its MammaPrint test, which assesses a patient's risk for breast cancer recurrence, and BluePrint test, which subtypes a breast cancer sample into three categories—each differs in response to chemotherapy. Funding will also help develop big data programs in the U.S. and Europe—named Flex and Precise, respectively.
Chief Executive Mark Straley said the New York-based healthcare investment firm provided capital, but also strategic value-adds as an investor in biopharmaceutical companies.
Along with the funding, Athyrium will be represented on the Agendia Board with the appointment of a director. Straley said the candidate has not been finalized. The addition will increase the board size to six.
Breast Cancer
The funding comes at an opportune time—Straley told the Business Journal. The company has seen improved reimbursement and coverage from Centers for Medicare and Medicaid Services and private insurers over the past 12 to 18 months, which speaks to the clinical utility of molecular diagnostics.
"Since publication of the landmark MINDACT trial in 2016, MammaPrint has been recommended in major international clinical practice guidelines and reimbursed by most healthcare insurers in the U.S.," he said, pointing out that the company has seen double-digit growth over the period.
The randomized phase-3 study enrolled 6,693 women with early-stage breast cancer and used MammaPrint to identify patients unlikely to see any significant benefit from chemotherapy based on their genomic and clinical risk results. It is the only test of its kind recommended by the American Society of Clinical Oncology for lymph-node positive breast cancer patients.
The company has a pipeline of other genomic products for other types of cancer in development in collaboration with pharmaceutical companies, cancer centers and academic groups, but Straley said it will focus on expanding its breast cancer testing platform over the course of the next five years. It expects to break-even on cash flow this year.
International
Agendia was founded in 2003 as a spin-off from the Netherlands Cancer Institute of Antoni van Leeuwenhoek Hospital in Amsterdam. In 2004, it launched its first test, MammaPrint 70-gene breast cancer recurrence test, in Europe. That test received clearance from the Food and Drug Administration in 2007, making it the first multi-gene test cleared by the agency, according to the company. It became commercially available in the U.S. in 2008.
Prev Next