Disney Parks Tops in Growth
Wednesday, August 8, 2018
Share this article: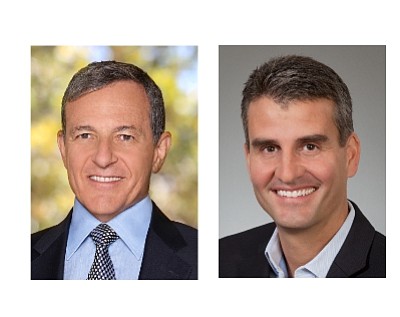 Year-over-year Walt Disney Co. parks and resorts' operating income rose 15% to $1.34 billion in the most recent quarter on a 6% revenue bump to $5.2 billion. The income growth was the highest of the entertainment company's four divisions, and the revenue increase was second-highest.
The other divisions are media networks, including ESPN; studio entertainment, including the Star Wars movies; and consumer products and interactive media. Studio entertainment had the highest revenue growth, 20%, and consumer products and interactive media was the lowest performer in both revenue and operating income, falling 8% and 10%, respectively.
Burbank-based Disney (NYSE: DIS) doesn't provide net income for individual divisions.
Overall, it reported $15.2 billion in quarterly revenue, up 7%; $4.2 billion in the divisions' operating income, up 5%; and $2.9 billion in net income, up 23%.
Parks and resorts' results would have grown more, the company said in its earnings release, but for "an unfavorable impact due to the timing of the Easter holiday."
Ticket prices and average daily hotel room rates rose, and guests spent more on food, beverages and merchandise.
The company focused most of its parks and resorts comments on international properties in Asia. Shanghai Disney Resort had higher operating income "due to lower costs and attendance growth," despite "decreased guest spending [from] lower average ticket prices." Hong Kong Disneyland's higher operating income was attributed to more room nights, average ticket prices, and attendance."
Former Disneyland Resort President Michael Colglazier heads up Disney's parks in Asia after making way locally for new Resort President Josh D'Amaro.
Bob Iger is Chairman and Chief Executive of Walt Disney Co.
Disney Co. doesn't break out results for individual parks, but trade and other sources say Disneyland Resort in Anaheim attracts more than 25 million guests a year and that its three hotels pull top rates for some 2,400 rooms.
CBRE Hotels in Los Angeles said year-to-date average daily rates in Anaheim were up nearly 6%, year-over-year, to $199, and revenue per available room nearly 7% to $166. Occupancy was 83%. Anything above 80% is considered full occupancy in the industry.
Disney shares traded down 1% on its quarterly numbers at a $171 billion market cap.