Poké Chain Gets Japan-Based Investment
Tuesday, August 7, 2018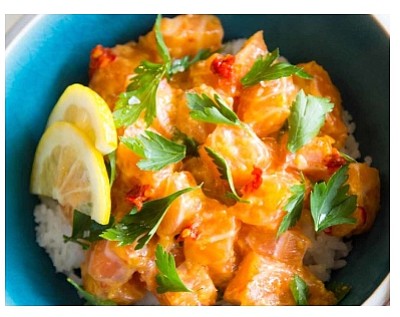 Pokéworks in Irvine said it received an investment from Toridoll Holdings Corp. in Japan.
Pokéworks makes fast-casual sushi bowls. It has 21 locations and 36 in development, its website said. The franchise fee is $35,000, and it costs $250,000 to $850,000 to open one restaurant, a report said.
Toridoll is a Kobe-based company with about 1,600 restaurants globally under more than a dozen names, mostly coffee houses and Asian-themed food, about two-thirds of them in Japan. It trades at about a $930 million (USD) market cap, with revenue of $1 billion and net income of $42 million, according to data from FactSet and Nikkei Asian Review.
About 49% of Toridoll is owned by President Takaya Awata or family members.
Pokéworks was founded by four friends: Kevin Hsu, Mike Wu, Peter Yang and Kasper Hsu. The first location opened in Manhattan in 2015. OC's Pokéworks is at Culver and Irvine Center drives; its local corporate offices are on Technology Drive.
The company's LinkedIn page also lists Baldwin Park for corporate functions and three people—Michael Chen and Donald Giang in Los Angeles and Wen Wei in San Ramon—on their LinkedIn profiles list themselves as managing partners of Pokeworks. Each is affiliated with Baldwin Park-based Beyond Vape, which sells vaping products online, their profiles said.
Wei is the agent listed on the chain's articles of incorporation with California under Pokeworks Restaurant BC Ltd. in British Columbia, Canada.