HSIEH FINDS WEALTH, LUCK IN MORTGAGES
LoanDepot CEO Jumps Onto the Wealthiest List
Thursday, August 2, 2018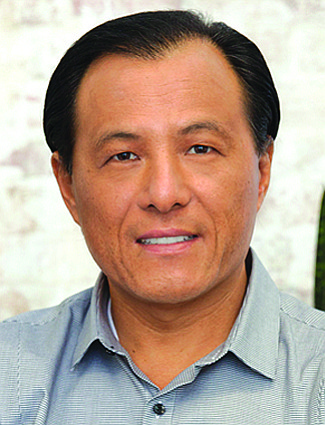 At 35, he had every intention of retiring and spending his time fishing, a life-long passion. Then he discovered what ails many entrepreneurs who sell their companies.
"I was bored out of my mind."
He founded HomeLoanCenter.com, selling it for an undisclosed price to IAC/Interactive Corp., which merged it into Lending Tree.
Hsieh worked there for three years, and when he left, he had a noncompete clause of more than two years. While he chafed at the restriction, it turned out to be fortuitous because he was able to avoid the 2008 financial crisis, which devastated numerous mortgage firms.
"I knew we were going through a cycle. I didn't know it was going to be this big financial crisis," he said.
"I've been lucky in my journey so far."
Do Something!
In 2010, he started loanDepot as "a way to do something." He didn't have an idea it would become "a monster of a company." It's generated more than $135 billion in loans and last year had $1.3 billion in sales and 6,800 employees. It's become the second-biggest nonbank retail mortgage originator in the U.S., behind only Quicken Loans Inc.
"LoanDepot has a good reputation in the industry as a well-run nonbank that has capitalized on technology and streamlining," said Guy Cecala, publisher of Inside Mortgage Finance, a newsletter that tracks the industry.
This year, Hsieh sought to expand into new areas, such as hiring Chris Heller, former chief executive of global real estate brokerage Keller Williams Realty Inc., to start the Mello Home unit to provide marketing services to real estate agents.
"Many people who come to loanDepot for financing do not have a real estate agent yet," Heller told the Business Journal. "LoanDepot has a lead-generation machine."
LoanDepot also started the Home Services unit to provide contractors with the ability to offer on-the-spot financing to homeowners. It's a popular niche on Wall Street, which has given a $3.6 billion valuation to Atlanta-based GreenSky Inc.
What has been Hsieh's key to success?
"I was fortunate to be born in the right time," he said. "Mortgage lending has had a lot of traditions that could be improved, especially with the technology changes over the past few years.
"Sometimes you get lucky in life."
Headwinds
It's not all smooth sailing. In recent months, some top executives have left the company, and Hsieh sometimes flashes a temper among employees. On a webcast last year, he discussed the battles he'd had with Chief Technology Officer Dominick Marchetti over an $80 million investment in its new technology platform, mello.