HSIEH FINDS WEALTH, LUCK IN MORTGAGES
LoanDepot CEO Jumps Onto the Wealthiest List
Thursday, August 2, 2018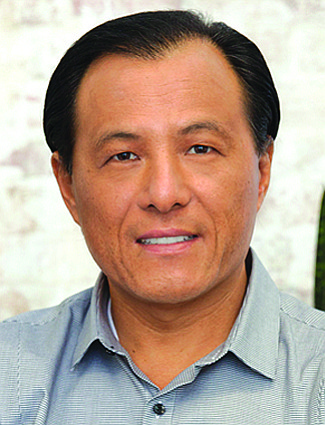 Hey, did you hear the rumor about Amazon.com Inc. buying loanDepot of Foothill Ranch?
LoanDepot Chief Executive Anthony Hsieh certainly did.
"Just talked to an industry titan who asked if we are under an agreement to sell to Amazon," Hsieh wrote on his personal LinkedIn blog in June.
"I responded, how much was the deal for? Rumors are simply amazing, and this one is a good one."
The post wasn't quite a denial. Thus, during a recent interview with the Business Journal, Hsieh declined to comment on whether Amazon has approached him.
What can't be denied is his leap onto the Business Journal's list of the wealthiest people in Orange County (see separate article, this page).
Based on his ownership of 51.5% of loanDepot, whose parent name is LD Holdings Group LLC, we estimate his wealth to be $2 billion (for more details, see his entry in our Special Report).
How does it feel to be a billionaire?
"I feel the same," the 53 year old said. "There's nothing different. I come from a humble background as an immigrant."
Fleeing Communism
Hsieh's parents were born in mainland China and fled to Taiwan during the communist takeover in the late 1940s.
They immigrated to the U.S. when Hsieh was 8, and he grew up in Fullerton.
Hsieh, who still wakes at 4:30 a.m. daily, credited his parents for his work ethic.
"Watching your immigrant parents struggle and adjust to a new system, a new culture, a new society, you tend to have a different perspective."
He described himself as "a terrible student" while earning a business degree at California State University-Fullerton.
"I didn't know what the heck I was going to do" until a friend invited him to become a mortgage lender at age 21. He recalled taking his first loan application on a typewriter.
Four years later, he wanted to try owning his own mortgage company, so he made the owners an offer of $30,000 and extra payments over two years.
"To my surprise, they said yes, and overnight, I became a business owner," he said. "It was quite a baptism by fire."
All of a sudden, he had 30 employees and a company with previously undisclosed liabilities, including lawsuits that took him a decade to resolve.
Tech Savvy
He changed the name to loandirect.com, which he said was the world's first internet-based financial services company. He sold it in 2001 to E-Trade Financial Corp. for shares worth about $51.5 million.
Prev Next