Habit Revenue, Net Income, Comps Up
Wednesday, August 1, 2018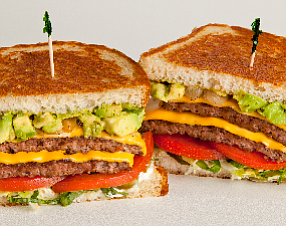 Habit Restaurants Inc. in Irvine reported quarterly income of more than $2 million on revenue topping $103 million, up 90% and 23% respectively. Comparable same-store sales at the casual burger chain grew 1.2%.
The results beat analyst expectations; the Street, for instance, expected same-store sales would decline about 0.5%.
A Wedbush analyst on Monday bumped Habit (Nasdaq: HABT) to "outperform" from "neutral" and raised its price target to $15 from $10, anticipating the Wall Street beat.
Habit opened nine restaurants in the quarter, including seven the company runs. The chain has focused on opening its own restaurants over a big franchising push, counter to industry trends; it had 211 such locations and 20 that are franchised, as of April 26, the end of the reporting period.
Three of the seven company-run locations have drive-thrus, which Habit has said will be a bigger part of its future openings.
Habit expects about $395 million in revenue this year.
Its shares were recently trading about 19% higher to a $388 million market cap.