LA Homeless Nonprofit Will Expand to Anaheim
Monday, April 30, 2018
Share this article: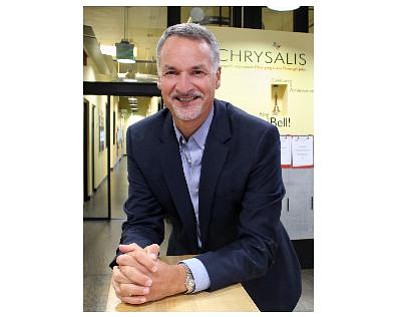 Los Angeles-based nonprofit Chrysalis is taking its first step outside of Los Angeles County by seeking a new office in Anaheim.
The organization helps homeless and low-income individuals by providing employment resources and support.
While it's still identifying a location, the nonprofit said on Monday that it expects the new space to open in the fall.
Chrysalis Chief Executive Mark Loranger said it has already been successful at helping individuals overcome employment barriers at its downtown Los Angeles, Santa Monica and Pacoima locations.
"We are honored to be able to offer our services to those struggling in Orange County, where we are also hoping to foster key partnerships with community leaders in an effort to make a significant difference in what has become a grave situation," Loranger said in a statement.
Anaheim Mayor Tom Tait said he's looking forward to a partnership with Chrysalis, which he said has done "great work."
OC has seen its homeless population surge 13% within five years to nearly 4,800, according to the organization.
Since 1984, Chrysalis has helped nearly 60,000 homeless and low-income individuals find jobs through support services such as resume and interview training, bus tokens to get to job interviews and access to business attire and personal grooming products.