JetBlue to Sell JetSuiteX Seats
Tuesday, April 24, 2018
Share this article: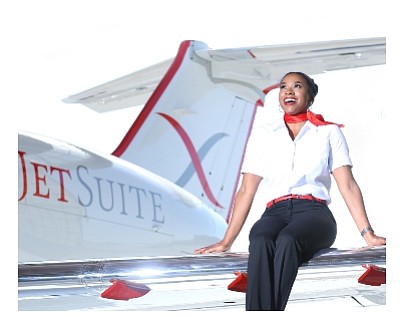 Seats on scheduled charters by JetSuiteX will be available on JetBlue's website starting May 1 in an industry practice called code-sharing.
The move gives JetSuiteX access to JetBlue's much-larger presence—JetSuiteX has 750 flights a month; JetBlue has 925 a day—and gives JetBlue passengers access to JetSuiteX flights, which commonly include an expedited experience at airports because they leave from a fixed-base operator—areas designated for general aviation—rather than a standard terminal and gate.
Most of the scheduled charter carrier's planes now fly among Burbank, Northern California, Las Vegas and some resort destinations.
JetSuiteX is part of JetSuite, a charter airline. Both are based in Irvine, across the street from John Wayne Airport, and plan to move to Texas by fall.
JetBlue has invested in JetSuiteX.