AFTER 26 YEARS, BYRON ROTH KEEPS ADAPTING, EMBRACING RISK
The Venture Banker
Monday, April 23, 2018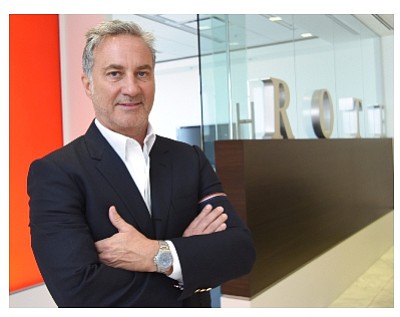 Ironically, Roth said his own company would fare poorly on the stock market because he's never sure of revenue, pointing out that its broker-dealer business can range from as low as $50 million to $100 million a year. He said the broker business, like others on Wall Street, is facing tough times due to falling fees.
The company, which is owned by employees, is like a "family-owned firm," he said. It employs 150, including his brothers, Gordon Roth, who's chief financial officer, and Ted Roth, who's president and head of investment banking.
Beginnings
When Byron Roth joined the firm in 1992, it was run by Walter Cruttenden III, who founded it in 1984. A few years later, an acrimonious battle grew, and Cruttenden left to pursue other ventures.
"Walter and I are friends," Roth said. "We've had a few bumps along the way."
Nowadays, Roth joked that he might have left Cruttenden in the company name when he changed it in 2000, except that it was difficult to spell.
He said he's made three excellent investments in Cruttenden-founded companies, including Acorn Advisers LLC. Cruttenden has also spoken at Roth's conferences.
"Byron's done such a terrific job growing Roth, just fulfilling every dream I had and then some," Cruttenden said in an interview.
The keys to Roth's success are his understanding of the capital markets and his ability to listen, be humble and develop relationships, Cruttenden said. When he hired Roth in 1992 as part of a group that bought a stake in the firm, Cruttenden said, "I just knew I wanted to do something with that guy. He just had it, whatever it is."
In the 1990s, Roth's goal was to do for Southern California companies what famous firms like Hambrecht & Quist were doing for Northern California.
He implemented a two-step process allowing companies to raise $10 million to $20 million in an IPO, prove themselves in the public arena, and follow with a bigger offering. Roth was doing about four to eight IPOs a year during the decade.
"From 1993 to 1999, we had a nice run," he recalled.
Then the internet boom crashed and the IPO market fell apart in the 2000s, going from 800 annually in 1997 to under 100 in some years. Roth cited reasons such as regulations like the Sarbanes Oxley Act that ate too much of a company's profits.
He pulled out a chart showing that the more than 8,000 publicly traded companies in the U.S. in the 1990s has fallen in half to about 4,200 now.