A New Giant in Cooling Emerges in Brea
COOLSYS SEES $30B TAM IN REFRIGERATION
Tuesday, April 17, 2018
Share this article: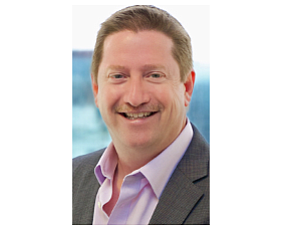 The city of Brea may soon boast a fast-growing company with $1 billion in annual sales.
CoolSys, a company with a new name and a new chief executive, Adam Coffey, is shooting to conquer an old market: refrigeration.
When Coffey joined the company in 2016, it had $240 million in annual sales; he's aiming for $450 million by the end of this year. The company's grown from 1,200 employees to 1,700 in that time, and Coffey predicts it will eventually employ 6,000.
"This will be a billion-dollar company in annual revenue within five years," he said during an hourlong interview at his new modern headquarters alongside the Orange (57) Freeway.
"CoolSys is the biggest provider of refrigeration systems in the United States, period."
Its operating businesses cover every stage of mission-critical refrigeration systems with design, installation and maintenance. Its 2,500 clients include a who's who of big-box retailers, including Walmart Inc., Target Corp. and Costco Wholesale Corp.
While the refrigeration industry appears sleepy on the outside, it's highly fragmented and ripe for growth, said Coffey, who put the industry's total addressable market at $30 billion.
"There is strong organic growth. The amount of square footage within a grocery store that is dedicated to fresh and prepared food is growing, not shrinking. There are fewer dry goods on shelves" because of an increase in demand for less processed food, he said. "There are more prepared foods like delis that require more refrigeration, not less."
Radar Repairman
Coffey, 53, who nowadays enjoys flying in his spare time, including executing barrel rolls in a vintage World War II P-51 fighter plane, grew up in Michigan. The son of a Navy captain, he joined the Army as an enlisted soldier right out of high school.
"There's no lower form of life than a private in the U.S. Army," he quipped. "I call myself a blue-collar CEO. I started from the bottom, and I worked my way up."
Since he was technically oriented as a teenager, such as an interest in ham radios, he became a journeyman engineer repairing radar systems. Along the way, he picked up soldier of the year honors in the 2nd Armored Division, which George Patton made famous.
He declined an opportunity to attend West Point because he was about to get married instead, returning to civilian life, where he worked in General Electric's healthcare division.
"I was shocked at how similar a CAT scanner was to an air defense radar system," he said.
After a few years, he advanced to management, assigned to head the lowest ranked business in GE's health division, and within a year pulled the unit up to No. 3 of 21. His secret to success was parleying his experience as a soldier.
"I'm the rah-rah guy," he said. "I learned early on that in a service company, your product is your people.
"I have held every job you can hold in a service company. I've driven a truck. I've been on call. I've taken service calls in the middle of the night. I know what our employees do for a living because I've done their jobs."
He attended GE's Leadership Academy, taking classes taught by famous executives, such as Chief Executive Jack Welch, and Bob Nardelli, who went on to run Home Depot Inc. Coffey said he gained a reputation at GE as "a turnaround guy" handed "bigger things to run that were broken."
"When you break a service company into its most generic form, you've got a lot of people driving a lot of trucks going to a lot of places to work on a lot of broken stuff. That sums up every company I've run."
CEO for Hire
After a decade at GE, he jumped to Masterplan Inc., a struggling GE competitor that provided outsourced repair services to hospitals. As president, he implemented a turnaround plan to make the company profitable. It was eventually sold to Berkshire Partners in Boston and later became a division of Aramark (NYSE: ARMK).
His next move came when he was named chief executive of El Segundo-based Web Services Co., a name chosen in the 1940s that was then causing confusion because it was a laundry business, not an internet company. He changed the name to WASH Multifamily Laundry Systems and rebuilt the company, overseeing the purchase of 25 firms. WASH, which had an enterprise value topping $1 billion, was sold in 2015 to Stockholm-based EQT Partners Inc., one of Europe's largest private equity groups.
"WASH's current management has taken a family-owned company with a strong heritage and long history of providing essential services to its customers, and transformed the business into a technology-driven platform that is a true leader in the industry," said EQT partner Stefan Gleven in a 2015 statement when announcing the purchase.
"We have followed the company for some time and have been impressed."
When asked to quantify the results during 13 years as chief executive at WASH, Coffey said the original family owners made "a great deal of money."
"Essentially, I gave the family $650 million in cash through three different transactions," he said.
Why People Quit
Before he joined Source Refrigeration & HVAC, he spent a month talking to employees and found the company lacking direction and with a high turnover.
"People often leave an organization, not because of money but because they don't like their bosses, the culture."
He wrote a 125-page plan and set about implementing it. He started a new website and searched for a new name (see "Goodbye Geeky Name" story, this page). He's hired Chief Operating Officer Amy Freeman, Chief Financial Officer Andy Mandell, Executive Vice President of Information Technology John Manzanares and General Counsel Burton Hong.
Coffey moved the headquarters from Anaheim to Brea because a "dumpy headquarters" reduces the valuation of a company, he said. He estimated that a company generating $100 million in profit can get a $50 million higher valuation if it spends $2 million on a nice-looking headquarters.
"Investors are not looking just for good-performing assets. They're looking for premium assets."
CoolSys moved into the 27,000-square-foot facility in December. Coffey pointed out the entryway, which features a refrigerator with beverages lined up in neat rows. A nearby wall is designed to look like a glacier, and the carpet bears images of floating glaciers. The headquarters has a "mothers' room" for new moms and a pingpong table. The company employs 247 in OC, 103 at its Brea headquarters and another 144 at its Anaheim facility.
Coffey said he tried to make sure many of the cubicles were near windows so as to get natural light.
He plans growth via acquisitions of "best-in-class" companies focused on local customers. Thus he'll be able to marry his existing national customers with new local businesses. He's encouraging local owners to stay at CoolSys.
He then plans to expand to Canada, which has business laws similar to Europe and therefore prepare his company for expansion there.
CoolSys has four distinct divisions: retail for customers like Starbucks Corp.; commercial for large grocery store chains; and industrial to build refrigeration systems for large warehouses that store avocadoes or blood supplies.
The fourth unit is energy, which, though the smallest in sales, is the most profitable. It does retrofits at supermarkets, where the biggest expense is electricity. CoolSys has a contract to retrofit some 460 of Amazon.com Inc.'s Whole Foods Market stores.
Coffey said, "Every time I look at this business, if I pivot a little left or a little right, I find blue oceans, opportunities to grow into multibillion-dollar markets."