COOLSYS SEES $30B TAM IN REFRIGERATION
A New Giant in Cooling Emerges in Brea
Tuesday, April 17, 2018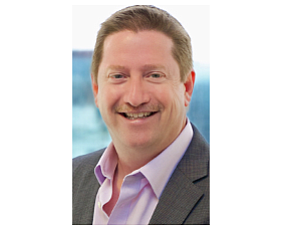 The city of Brea may soon boast a fast-growing company with $1 billion in annual sales.
CoolSys, a company with a new name and a new chief executive, Adam Coffey, is shooting to conquer an old market: refrigeration.
When Coffey joined the company in 2016, it had $240 million in annual sales; he's aiming for $450 million by the end of this year. The company's grown from 1,200 employees to 1,700 in that time, and Coffey predicts it will eventually employ 6,000.
"This will be a billion-dollar company in annual revenue within five years," he said during an hourlong interview at his new modern headquarters alongside the Orange (57) Freeway.
"CoolSys is the biggest provider of refrigeration systems in the United States, period."
Its operating businesses cover every stage of mission-critical refrigeration systems with design, installation and maintenance. Its 2,500 clients include a who's who of big-box retailers, including Walmart Inc., Target Corp. and Costco Wholesale Corp.
While the refrigeration industry appears sleepy on the outside, it's highly fragmented and ripe for growth, said Coffey, who put the industry's total addressable market at $30 billion.
"There is strong organic growth. The amount of square footage within a grocery store that is dedicated to fresh and prepared food is growing, not shrinking. There are fewer dry goods on shelves" because of an increase in demand for less processed food, he said. "There are more prepared foods like delis that require more refrigeration, not less."
Radar Repairman
Coffey, 53, who nowadays enjoys flying in his spare time, including executing barrel rolls in a vintage World War II P-51 fighter plane, grew up in Michigan. The son of a Navy captain, he joined the Army as an enlisted soldier right out of high school.
"There's no lower form of life than a private in the U.S. Army," he quipped. "I call myself a blue-collar CEO. I started from the bottom, and I worked my way up."
Since he was technically oriented as a teenager, such as an interest in ham radios, he became a journeyman engineer repairing radar systems. Along the way, he picked up soldier of the year honors in the 2nd Armored Division, which George Patton made famous.
He declined an opportunity to attend West Point because he was about to get married instead, returning to civilian life, where he worked in General Electric's healthcare division.
"I was shocked at how similar a CAT scanner was to an air defense radar system," he said.
Prev Next