Nekter to Add Two States
Thursday, April 5, 2018
Share this article: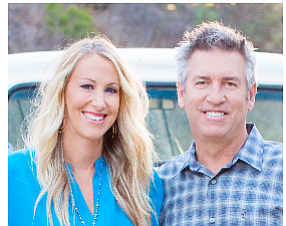 Nekter Juice Bar Inc. in Santa Ana will open franchised locations in Ohio and Minnesota this summer, new markets for the healthful food and juice bar chain.
The Ohio location is near Cleveland. Franchisee LG Juiced LLC is run by George and Leslie Bostick. The Minnesota site is near St. Paul, and will be opened by Natural Vitality LLC and owner Kris Willey.
Nekter is No. 26 on the Business Journal's most recent list of OC-based restaurant chains with $44 million in systemwide sales from 77 locations.
It looks to get a boost on this year's list, which publishes June 25, as it reported 90 locations in January, when Nekter entered Florida.
With the two new franchisees it will be in about a dozen states.
Nekter's franchise fee is $35,000; it costs $212,000 to $485,000 to open one.
2016 average gross sales were $762,000 for company-owned sites and $837,000 for franchised ones; earnings before interest, taxes, depreciation and amortization were 20% and 16%, respectively.
The parent company gets 8% of a franchised units' gross sales for royalties and advertising.
Cofounders and husband-and-wife Steve and Alexis Schulze are Business Journal event honorees and on the OC 500.