Alliant Buys Firm to Expand into Asia
Wednesday, April 4, 2018
Share this article: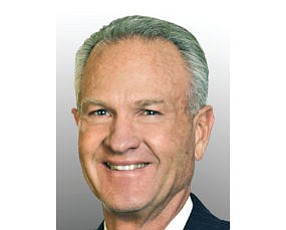 Alliant Insurance Services Inc., a Newport Beach-based insurance broker, is expanding into Asia with the acquisition of Dumortier Risk Management Inc. Terms weren't disclosed.
Dumortier, which specializes in hospitality risk management, has ties to Taiwan and China that will help the Alliant Real Estate practice grow in Asia and elsewhere, Alliant said in a statement. Dumortier has employees who speak Chinese, Taiwanese, Greek, Spanish and French, Alliant said.
Chris Chang, president of Los Angeles-based Dumortier, joins Alliant as an executive vice president.
"The addition of Chris Chang and the Dumortier team to Alliant adds well-known expertise in representing marquee hotel franchises and their owners," said Tom Corbett, chairman and chief executive of Alliant.
Founded in 2002, Dumortier represents more than 200 hotel owners and developers. All of the agency's professionals have joined Alliant's Real Estate group in its Los Angeles office.
Alliant is the largest firm on the annual Business Journal list of insurance brokers and was expecting to generate $1.1 billion in annual sales last year. The company was ranked as the 12th largest insurance broker in the world, according to A.M. Best Co.