March Auto Sales Rise
Tuesday, April 3, 2018
Share this article: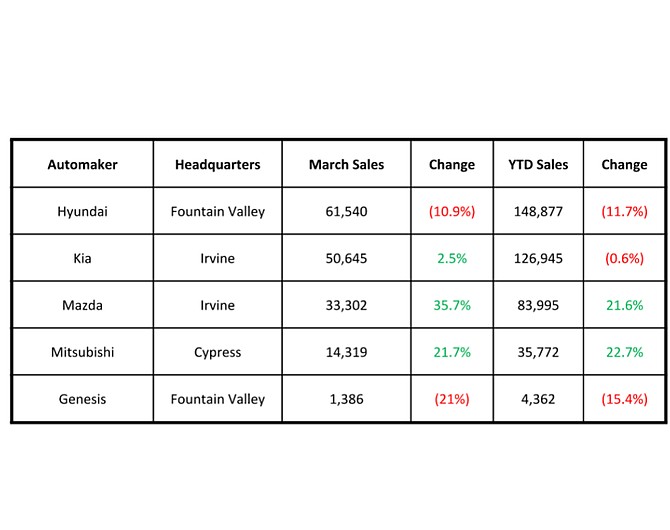 All Orange County-based automakers reported sales increases in March except for Hyundai Motor America and Hyundai's Genesis brand.
Hyundai's monthly and year-to-date sales dropped 10.9% and 11.7%, respectively. However, the automaker said it also had the best SUV sales month in its history, hitting over 25,000 units for the first time.
Genesis announced a 21% decline in March and a 15.4% drop for the year to date.
Kia Motors America posted a 2.5% uptick as year-to-date sales declined 0.6%.
Mazda Motor of America Inc. and Mitsubishi Motors N.A. Inc. were the only two automakers to announce monthly and year-to-date sales increases.