Axonics Secures $40M
Tuesday, April 3, 2018
Share this article: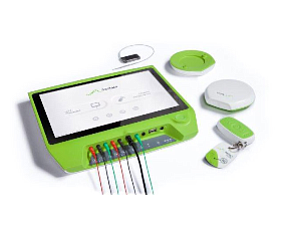 Irvine-based Axonics Modulation Technologies received a $40.1 million financing comprised of $20.1 million in equity and a $20 million credit facility.
The company makes the rechargeable Sacral Neuromodulation system for the treatment of urinary and bowel dysfunction. It said proceeds will be used to support the device's launch in Europe and in the U.S. following Food and Drug Administration approval.
The equity financing was led by Longitude Capital in Menlo Park and included participation from existing investor Glide Healthcare in Cambridge, Mass. The secured credit facility was provided by Silicon Valley Bank. Concurrent with the financing, Longitude co-founder and Managing Director Juliet Bakker will join Axonics' board.
Axonics said it should complete a U.S. clinical study late this year. Its device has been approved in Europe, Canada and Australia.