Smart Camera Co. Gets $5.4M
Friday, September 29, 2017
Share this article: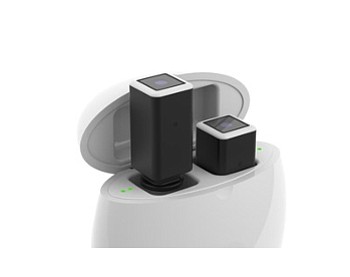 Opkix Inc. in Costa Mesa said it raised $5.4 million in Series A funding, and it now has a value of $90 million.
The maker of wearable, a smartphone-connected camera has no products on the market—the official launch is planned for January.
Its ground-floor investors include the owner of Spencer Gifts LLC, Steven Silverstein; Quiksilver founder Bob McKnight; Jennifer Prince, managing director at Twitter Inc.; and Travis Brasher and John Kruger, who recently sold TravisMathew LLC in Huntington Beach to Carlsbad-based Callaway Golf Co. for $125.5 million.
"The Opkix team is on the cutting edge of new technology and they've created a revolutionary suite of products that hits squarely on the needs of millennials," McKnight said in a statement. "I'm confident that Opkix will change the way we create visual stories for social sharing."
The Opkix team includes co-founders Shahin Amirpour, who serves as president, Chief Executive C. Lawrence Greaves, Chief Design Officer Ryan Fuller, Vice President of Business Development Mugs Mcguinness and McKnight's daughter Kristi, global network manager.