PHG Sells Bacara
Friday, September 29, 2017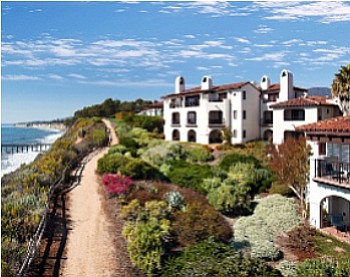 Irvine-based Pacific Hospitality Group has sold of one of its high-end hotel properties, Bacara Resort & Spa in Santa Barbara County.
The 360-room resort in Goleta was sold to a pair of non-traded real estate investment trusts run by New York-based Carey Watermark Investors.
Financial terms were not immediately disclosed.
Privately held Pacific Hospitality and investment partners Eagle Four Partners of Irvine and Bill Foley paid a reported $185 million for the property in 2013. They subsequently put in an additional $27 million in upgrades.
Carey Watermark said it will rebrand the property as Ritz-Carlton Bacara, Santa Barbara.
The 35-acre beachfront resort is known for catering to celebrity guests and those willing to pay as much as $10,000 a night for some of its largest suites. It has a 2,000-square-foot spa and wellness center and 70,000 square feet of meeting space.