Spectrum Marriott Names GM
Thursday, September 28, 2017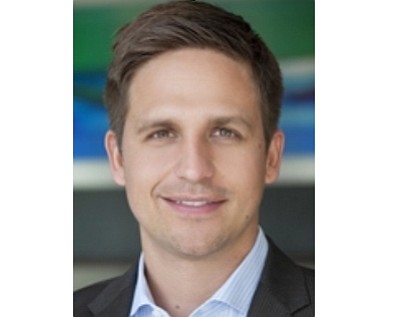 Chris Harrison will be general manager of the Marriott Irvine Spectrum, which opens in December.
He previously directed hotel operations at the Irvine Marriott under that property's GM, Scott McCoy.
The role is essentially second-in-command at a property, McCoy said in an email. He called Harrison a talented "leader with a clear vision and deep understanding of today's traveler."
Harrison has a Harvard MBA with an emphasis in innovation and service operations and in its "emerging leaders" program.
He's worked for the hotel company for 11 years, including stints in Boston and Washington, D.C., and co-chairs its "innovation team" in the West.
Harrison lives in Ladera Ranch with his wife, Jessie, and three children.
Marriott Irvine Spectrum will have 271 rooms, including 50 "extended stay" suites; 13,000 square feet of indoor and outdoor meeting space; restaurant Heirloom; and rooftop bar Hive & Honey.
A news release said the property will be "the community's business and entertainment hub … the sleek, new centerpiece of the Irvine skyline."
It was developed by R.D. Olson Development in Newport Beach and built by R.D. Olson Construction in Irvine. For more on Robert Olson and his companies' work for Marriott, see Monday's print edition of the Business Journal.