Sabra Lays Out Strategy for 2018
Tuesday, September 26, 2017
Share this article: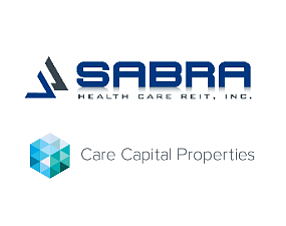 Irvine-based Sabra Health Care REIT Inc. released growth strategy for next year following lukewarm investor reception to its decision to acquire Care Capital Properties Inc. Shares of Sabra stock have been lower since it announced plans to buy the skilled-nursing-focused real estate investment trust in Chicago in May, recently trading at $21 per share to a $3.4 billion market cap.
Sabra calls its new move Sabra 3.0. It plans to scale through acquisition with capital from the completion of CCP merger and previously announced disposition of skilled nursing facilities operated by Genesis Healthcare Inc.—Sabra is in the process of marketing for sale its remaining 43 facilities leased to Genesis. Both moves are designed to contribute to Sabra's purchasing power, the former increased its borrowing capability and the latter is expected to generate sales proceeds of approximately $425 million to $475 million.
Skilled nursing is an asset class to which several REITs have reduced exposure in light of changing reimbursement models.
Sabra has entered into an agreement to invest $371 million, for 49% equity interest, of a portfolio comprised of 183 senior housing communities. The portfolio, valued at $1.62 billion, is jointly owned by senior housing operator Enlivant in Chicago and TPG Real Estate. Sabra has the option to acquire the remaining majority interest in the portfolio over the next three years.
It also bought skilled nursing and translational care facilities from a west coast operator last week. The two-step sale and leaseback transaction consists of 24 facilities. Sabra acquired 21 of those 24 facilities, and expects to close the remaining three by end of the year.