ASICS Replaces Creative Agency
Tuesday, September 26, 2017
Share this article: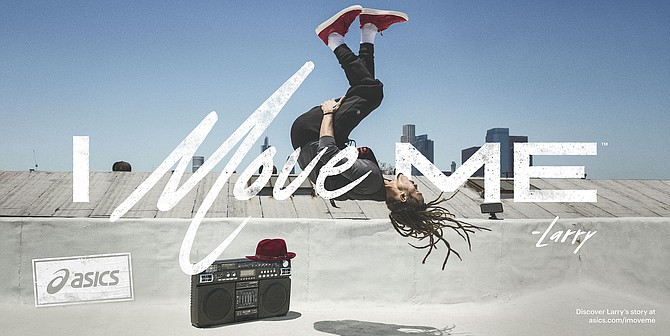 ASICS Corp., the parent of Irvine-based ASICS America Corp., selected Saatchi & Saatchi as its global creative agency. The footwear giant previously worked with 180LA, which last year took over the U.S. portion of the account from San Diego-based Vitro.
Saatchi & Saatchi's Los Angeles office developed the "I Move Me" campaign ASICS launched in July. The effort, according to Senior General Manager of ASICS' Global Marketing Division, Paul Miles, "is one of the most integral brand exercises we have ever executed with an inclusive creative concept that brings the brand and our consumers together unlike we've ever done before."
"In Saatchi & Saatchi, we have found an outstanding creative and strategic partner to help define this message, inspire more people to embrace a physically active lifestyle and carry ASICS into the future," Miles said in a statement.
ASICS America, which spent an estimated $35 million on media placements last year, covers markets in North America and Brazil. Its revenue for the first half of the year was $493.6 million, a 5.9% decrease from $524.6 million it posted during the same period a year ago.
The dip was due to "weak sales in the U.S.," according to the parent company.