JWA August Traffic Flat
Thursday, September 21, 2017
Share this article: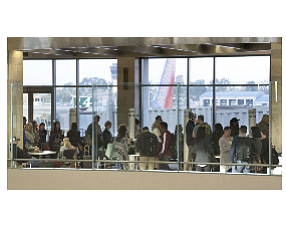 John Wayne Airport passenger traffic in August ticked down 0.2% compared with the same month last year.
The airport had about 934,500 passengers last month compared with August 2016's 936,000—a difference of about 50 passengers a day.
Commercial flights declined 3.3%, to about 3,960 from 4,100—a difference of about five flights a day.
Year-to-date passengers total 6.85 million, down 1.6%; year-to-date commercial flights are about 29,600, down 2.5%.
The number of international passengers in August declined 36% to about 20,250; international flights declined 37% to about 90.
International passengers and flights year-to-date figures are down by similar rates to about 155,500 passengers on about 830 flights.
The top three airlines —based on passenger count— in August were Southwest Airlines with 352,813; American Airlines with 159,704; and United Airlines with 142,970.