United Collective Taps New #2
Wednesday, September 20, 2017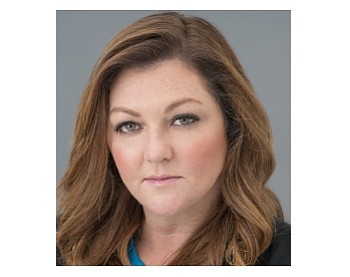 United Collective in Huntington Beach hired Kristin Jackson as chief financial officer and chief operating officer, a new position.
The group, formed in January, employs 150 and includes creative agency GALLEGOS United, business planning consultancy POLY United, content creation and post-production shop LUNA United, digital agency CANVAS United and public relations firm ROX United.
Jackson, who previously served as group vice president, finance for the West Coast at Huge Inc. in Los Angeles, brings "a wealth of industry experience and multi-office and agency oversight to this role," said Founder and Chief Executive John Gallegos. "I look forward to working with her to address the intricacies of the UNITED COLLECTIVE business model, while building on the successes of each of the individual agencies, in order to continue to drive growth and meet client needs amid the changing marketplace."
GALLEGOS United, which in 2016 posted $21 million in revenue, develops Spanish-language campaigns for many of its clients, including Kia Motors America Inc. in Irvine, Wonderful Pistachios, Foster Farms, Comcast and Intuit Turbo Tax.