Khanna Sells Venice Hotel
Tuesday, September 12, 2017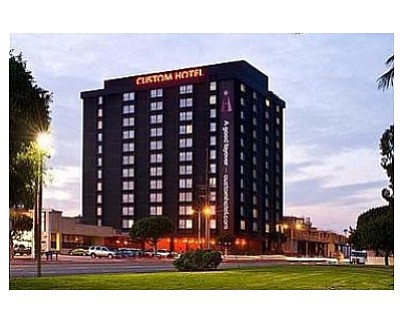 Khanna Enterprises Ltd. in Irvine sold the 12-story, 250-room Custom Hotel in the Westchester area of Los Angeles for more than $40 million, or at least $160,000 per room.
The buyer was Kor Group in Venice, backed by Goldman Sachs & Co.
Khanna paid $28 million for the hotel in 2014 when it bought it from San Francisco-based Geolo Capital, CoStar Inc. said.
Khanna runs four hotels in California—in LA., San Diego, San Jose and Sacramento—its website said.
Kor owns boutique hotels and runs them through its Proper Hospitality subsidiary. It said Custom Hotel is the only independently branded lifestyle hotel between Venice and Los Angeles International Airport.
Westchester is home to LAX, Loyola Marymount University and Otis College of Art and Design.
Kor Group President Brian De Lowe suggested in a statement that the hotel will pull in business travelers going to Playa Vista or "Silicon Beach" area of the South Bay and leisure travelers seeking boutique properties near the beach.
It was designed in a minimalist style in 1968 and includes city and ocean views, 7,000 square feet of meeting space, a two-level pool deck, and restaurant and bar.
Nisperos is a reporter for sister publication the Los Angeles Business Journal, where a version of this article first appeared.