Jannard Partners Up in 'Disruptive' Smartphone Venture
Tuesday, September 12, 2017
Share this article: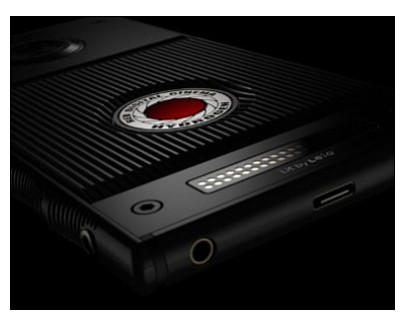 Red Digital Cinema Camera Co. in Irvine said its upcoming smartphone will be developed in partnership with Menlo Park-based Leia Inc.
The maker of high-resolution digital cameras has also acquired a stake in Leia on undisclosed terms, and Red's Founder and Chairman Jim Jannard will join the startup's board of directors. Lea received a second-round investment of $60 million last week, according to San Francisco-based market tracker CrunchBase.
"This is an incredible opportunity for both companies and a perfect marriage," Jannard said in a statement. "Leia brings a very special piece of technology that blends seamlessly with our vision of a ground-breaking and disruptive consumer product. "
In July, Red Digital announced Hydrogen, a 5.7-inch Android smartphone that's the "foundation of a future multi-dimensional media system" and will include "attachments for shooting higher quality motion and still images as well as Hydrogen-format holographic images." The device, scheduled to debut early next year, doesn't require a headset to view 3-D and VR content. It will also "integrate into the professional RED camera program" as "user interface and monitor." A proprietary "H30" algorithm embedded in its operating system converts stereo sound into "expansive multi-dimensional audio."
The partnership will "leverage RED's expertise in digital content creation and deep connections in the film industry with Leia's proprietary light-field display technology and software platform to disrupt the world of mobile entertainment," according to Red Digital.
Quantum Physicist David Fattal founded Leia in 2014, and now serves as its chief executive.
"We are thrilled to partner with Jim and the RED team on the Hydrogen program" Fattal said in a statement. "They have a bold vision and share our urge to disrupt the mobile industry with true innovation. Jim has had a marked influence on our team. He is an amazing inventor and designer with a unique flair to create global consumer brands. We could not have found a better partner to enter the consumer realm."